DuSable Museum names new curator
1/27/2016, 6:37 p.m.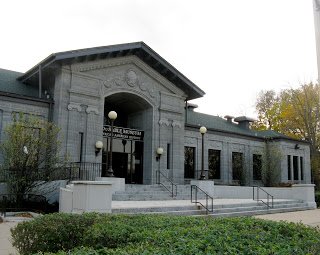 The DuSable Museum of African American History has a new chief curator – Leslie Guy, an arts consultant and curator of collections and exhibits for museums and private collectors in Philadelphia.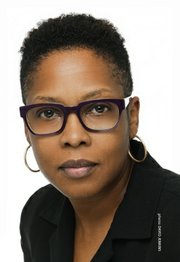 Born and educated on the East Coast, Guy is the former director of curatorial services for the African American Museum of Philadelphia. Leslie said she was drawn to Chicago by its robust arts and culture scene and the chance to tell the city's unique history through a contemporary lens.
"I'm delighted to welcome Leslie to the DuSable and to Chicago," said Perri Irmer, DuSable Museum President and CEO. "Leslie's dynamic and innovative approach to the arts is perfectly aligned with my forward-looking and collaborative vision for the DuSable."
Guy comes to DuSable at an exciting time for the community landmark. Irmer, four months into her tenure, has made good on a promise to cross-pollinate exhibits with multicultural organizations. Last fall, DuSable partnered with the Holocaust Museum to present the play, Anne & Emmett and will again for the screening of Olympic Pride, American Prejudice_, a documentary about 18 African American Olympians at the 1936 Berlin Games. The film is narrated and executive produced by Blair Underwood, who will take part in a panel discussion at DuSable on February 25.
"DuSable has a really rich collection, and I'm looking forward to bringing those collections out of the storage areas and into the public view," Guy said, adding she intends to have an active collection schedule". "There are some wonderful pieces; I was amazed. Everywhere I looked, there was something marvelous." Guy has hit the ground running as the museum gears up for its latest exhibit. The DuSable Masterworks Collection - Series 1: Paintings_ opening February 9.
The museum is also undergoing aesthetic improvements to its main lobby. And in February, during Black History Month, DuSable will introduce an interactive, audio/visual exhibit in the story corps tradition to capture the oral histories of Black families. "Museums should be interactive; a place where the public can participate and truly engage," Guy said.
Guy became the first African American woman in the U.S. to earn a master's in science degree in art conservation in 1995. "I was troubled by the lack of African American representation in collections and the lack of resources dedicated to the preservation of African American artifacts." Guy earned her Master's from the University of Delaware.
The bulk of Guy's career has been spent overseeing museum collections, exhibits and education and community engagement. She piloted a school-based arts education program in Philadelphia targeting low-income students. She recruited community residents to be a part of a team she led to develop a strategic plan to raise the museum's visibility, resulting in higher attendance and donations.
Guy describes her approach as "hyperlocal" but global in scope. She moves toward exhibitions that relate back to contemporary themes. For more information, visit www.dusablemuseum.org.