Parents get hit with increase for students in dist. 202
Madhu Mayer | 1/27/2016, 6:50 p.m.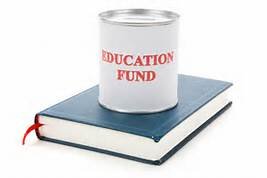 Just like adults whose day-to-day expenses keep rising every year, students in Plainfield Community Consolidated School District 202 will have to dip into their pocketbooks next school year to pay for fees ranging from driver's education to extracurricular activities.
The District 202 School Board Monday approved increasing some school fees for the 2016-2017 school year. Beginning in August when the 2016-2017 school year begins, District 202 students will pay $2 more for text book/registration fee as it will increase from the current $208 to $210. Other notable fee hikes include in-district driver's education course, which will increase from the current $250 to $300. For out-of-district students, they can expect to pay $400 next school year, which is an increase from the current $350.
Fees for band students will also rise slightly from $106 to $110, as will for the speech team from $63 to $65. Fees such as the parking pass will remain at $90, as will summer school for in-district high school students at $190 and out-of-district residents at $290. District officials say the minimal increases are in line with keeping up with higher costs to operate programs and activities.
Also during Monday's meeting, board member Kevin Kirberg, who is chairman of the curriculum and technology committee, reported that the State of Illinois has dropped the American College Test (ACT) entrance exam given free to high school juniors. Instead, the state plans to give 11th graders the rival Student Achievement Test (SAT), which is accepted by more than 2,000 colleges and universities. The SAT helps demonstrate what students learned in school and their readiness for college-level work.
The goal is to begin testing in spring of this year, but families may have to pay for their own college entrance exams if the state does not pay for it. Complicating the situation is that Illinois still has no budget for statewide testing during its funding crisis.
The ACT is a college entrance exam covering English, reading, mathematics and science. It measures what students have learned in high school and it is a popular measuring tool in Illinois. According to the nonprofit College Board, which provides the SAT, more than 157,000 students from public and private high schools took the ACT last year, compared to fewer than 6,000 who opted for the SAT. Each year, the College Board helps more than seven million students prepare for a successful transition to college through programs and services in college readiness and college success, including the SAT and the Advanced Placement (AP) program.