Wine of the Week-Chateau Lafon-Rochet 2013, $60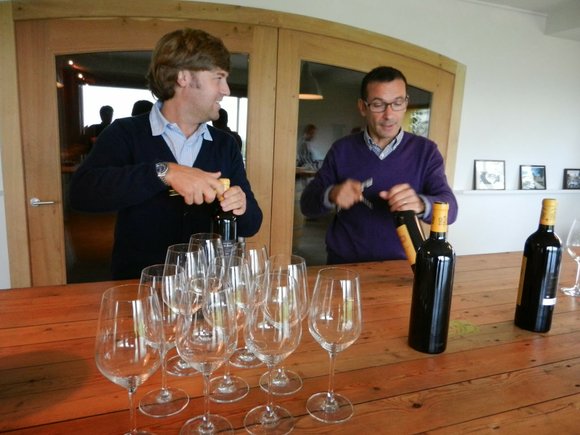 The new vintages from Bordeaux France are here and available in fine wine shops and on restaurant lists everywhere. The new crop is fantastic indeed, with some real values, comparatively. Bordeaux wines can be notoriously expensive, but if you're willing to try some wines that are off the beaten path, i.e. wines that are not among the "usual suspects" such as Haut Brion and Petrus, there are some great bargains to be had that pack a wallop of flavor satisfaction. One such wine is Chateau Lafon-Rochet 2013. At just under $60, this can be considered affordable by Grand Cru standards. The Tesseron family has been making wine at the estate since 1959 in the Saint Estephe, Bordeaux. Winemaker Lucas Leclercq has introduced modern equipment and techniques to the winemaking p process and family scion and owner Basile Tesseron has full control of the winemaking process from field to bottle.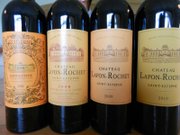 Judging from the results, it's a winemaking team made in heaven. The history of the winery dates back to the 16th century when a portion of the present estate known as Rochet (for the rocky soil) passed by marriage to Etienne de Lafon, who established Lafon-Rochet. The estate then passed down though the Lafon generations for 300 years. Guy Tesseron took over ownership in 1959 and modernized the facilities with new tanks, expanded vineyards and a new chateau, built to recreate the style of the 1800s. The resulting wines are absolutely fantastic. The 2013 vintage is a stylish blend of Cabernet and Merlot with bits of Cabernet Franc and Petit Verdot for added spice and color. It's a perfect food wine, great with hearty stews, soups roasted meats and game meats, in short, all that great comfort food that goes with winter.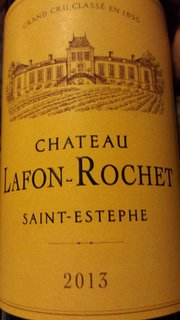 The color is a dense Ruby-red with plenty of jam, dark fruit literally jumping into your palate. There are hints of black cherry, anise, black currants and baking spices with an ample nose of crushed violets and rose petals and hints of the flinty soil so characteristic of the region. You might want to save a bit of the wine to savor on its own after the meal, its that complex and that good. Saving some for the next day grants even more flavor rewards. Yes, it costs around $60, but its a lot more fun than a new video game or tickets to an NBA that you can watch on cable for free.