New York Times Failed to Capture Problems Facing Black Press
George E. Curry | 7/6/2016, 6:40 a.m.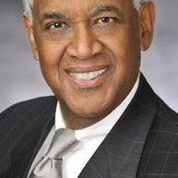 WASHINGTON - Sunday's front-page story on the Black Press failed to accurately portray the accomplishments of and the depth of the problems facing Black-owned media, according to scholars, Black media owners and editors.
The Times story was published under the headline, "Pillars of Black Media, Once
Vibrant, Now Fighting for Survival."
Linn Washington, Jr., a professor of journalism at Temple University, said one of
the most glaring shortcomings of the article was that of approximately 200 Black-owned newspapers in the United States, no Black editor or publisher was quoted. Nor were any of the leaders of their trade organization, the National Newspaper Publishers Association (NNPA).
"The failure to note legacies of the historic Black Press in an article purportedly
about pillars of Black Media is yet another omission by commission cited as a major
failing of mainstream media as far back as the 1968 Kerner Report on race relations
in America," Washington said. "Such omissions perpetuate the misunderstandings
underlying the persistence of the 'race problem' in America."
President Lyndon B. Johnson appointed an 11-member National Advisory Commission on Civil Disorders, chaired by former Illinois Gov. Otto Kerner, Jr., in July 1967 to examine the racial rebellions that erupted in major cities for several years and to make recommendations for improvement.
The commission's report found, "The journalistic profession has been shockingly
backward in seeking out, hiring, training, and promoting Negroes. Fewer than 5 percent of the people employed by the news business in editorial jobs in the United States today are Negroes. Fewer than 1 percent of editors and supervisors are Negroes, and most of them work for Negro-owned organizations. The lines of various news organizations to the militant blacks are, by admission of the newsmen themselves, almost nonexistent."
The Black Media, on the other hand, is more trusted by African Americans.
"Black newspapers service large numbers of the Black community each week with viable and late breaking news," said John "Jake" Oliver, publisher of the Baltimore-based Afro Newspapers and a former president of NNPA. "Such service is provided across this country in the latest mediums (electronic etc.) our rapidly changing community can absorb." According to Jet magazine [Nov. 2, 1998], a study conducted by Ketchum Public Relations' African-American Markets Group (AAMG) and Florida A&M University's School of Business and Industry found that 87 percent of Blacks place their highest trust in Black magazines, closely followed by Black television news and Black newspapers at 80 percent; Black radio news was trusted by 70 percent of African Americans.
By contrast, Consumer Reports was the only non-Black media resource with a trust
level of 81 percent. A 2012 study by Nielsen found, "The average income for African-American households nationwide is $47,290 with 35% earning $50,000 or more." Ten percent of Black households earn $100,000 or more each year. The study noted, "The Black population and its aggregate buying power is overall more geographically widespread and more diverse than other ethnic and racial segments."
The study observed, "Since 2000, the total U.S. population only increased by 11.3%,