Joliet Slammers to host "Turn the Ballpark Blue"
Free tickets offered to police officers, fundraiser set for five officers killed in Dallas
7/13/2016, 6:36 a.m.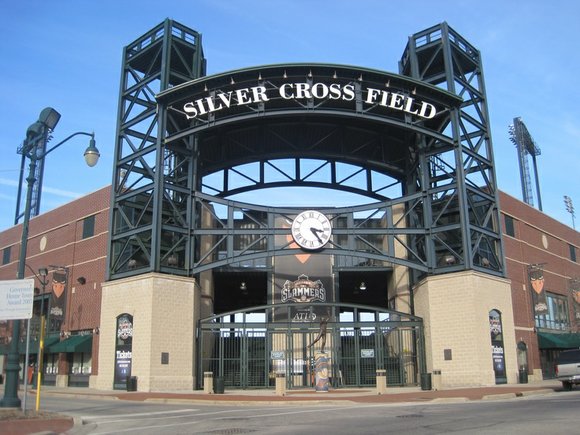 The Joliet Slammers presented by ATI Physical Therapy will
host a "Turn the Ballpark Blue" Night on Wednesday, July 20 at Silver Cross
Field to honor all policemen and women. The Slammers are working with the
Assist the Officer Foundation (ATO) of Dallas, TX to raise funds for the
families of the five police officers killed in Dallas last Thursday at a
downtown Dallas protest.
Gates will open at 6:05 pm on Wednesday with a game time set for 7:05 pm.
Tickets to the game are $10, with $5 from every ticket sold using the
promotional code "BLUE" going back to the Assist the Officer Foundation.
Tickets are free to police officers.
Fans in attendance are encouraged to wear blue to the game.
Tickets to the game can be purchased online at jolietslammers.com/tickets.
Fans must enter the promo code "BLUE" when purchasing to make the $5
donation back to the ATO Foundation. Tickets can also be purchased by
calling the Box Office at 815-722-2287 or stopping in at 1 Mayor Art
Schultz Drive, Joliet, IL 60432 and mentioning the promo code over the
phone or in person.