Shorewood Cross Roads Fest hosting special needs pre-party Aug. 5
Marianne Eisenbrandt | 7/15/2016, midnight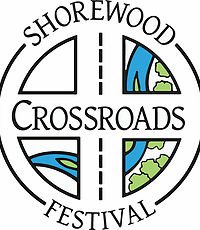 The pre-party for families with special needs has been so popular that the event will be held again at this year's annual Shorewood Crossroads Festival.
The festival will open early at 1 p.m. Friday, Aug. 5 for an exclusive pre-party designed specifically for families that include children with special needs.
The festival is brought to the community by the Shorewood Area Chamber of Commerce. The presenting sponsor is Heartland Bank.
The goal of the Chamber is for families to have a wonderful time in a carnival environment that is a bit slower paced and without the hustle and bustle of faster moving lines and trying to get on and off the rides.
Everything on the fest grounds will be available to families as it is the rest of the weekend ---- but this experience is tailored to the family and the special needs of its children.
Volunteer "friends for the day" will be available to assist in riding the rides or just extending an extra hand.
Families who want to attend the two hours pre-party are encouraged to RSVP by
July 23 so every child has a t-shirt. Register by calling the chamber office at
815-725-2900 or by going to www.crossroadsfest.com.
The annual festival, which runs Aug. 5-7 at Cene's Four Seasons Park, will feature all the events, activities and entertainment that festival goers have come to expect over the years.
Fireworks, live music, parade, hot dog eating, hot wings and pie eating contests, carnival rides, bags contest, 26-foot climbing wall, Craft and Vendor Expo, and a variety of food vendors will provide something for everyone.