Valley View School District announces staff promotions, changes
7/15/2016, midnight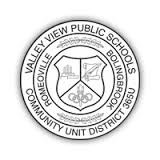 Elva Corona named Assistant Director of Bilingual Education for VVSD
A veteran Valley View School District 365U bilingual teacher has been named VVSD's Assistant Director of Bilingual Education.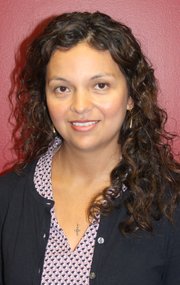 B.J. Ward Elementary School Student Resource Team Leader and Interventionist Elva Corona will begin her duties immediately, succeeding Yadira Mendoza who left the district to take a position with another school district.
Corona joined the VVSD team in 2004 as a bilingual teacher at Valley View Elementary School (now the VVSD Administration Center and Early Childhood Center) before serving in various positions including a bilingual teacher, ESL teacher and bilingual supported education resource teacher at Beverly Skoff Elementary School for 10 years. She moved to the B.J. Ward position last year.
A graduate of the University of St. Francis with a Bachelor of Arts in Education, she holds Master's Degrees in Teaching and Learning as well as Educational Leadership from USF as well.
Corona has been involved in a variety of school and district-level activities during her career, including the development of a standards-based report card, the piloting of several bilingual reading series, creation of a bilingual intervention program and the creation of en ELL reporting tool to assess students' language acquisition.
Humphrey administrator named Assistant Principal at Bolingbrook HS
Humphrey Middle School Assistant Principal Lisa Allen has been named an Assistant Principal at Bolingbrook High School effectively immediately.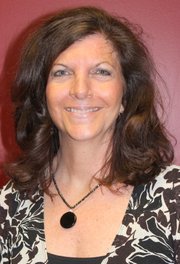 She will serve as Assistant Principal of School Improvement and will oversee VVSD's Phoenix Experience, replacing Christine Ruddy who is now Assistant Principal for Curriculum and Instruction at BHS.
Allen has been with VVSD since 2011 serving as an enhancement teacher and Dean of Students at Jane Addams Middle School and Principal of the district's ESY summer program. She joined the Humphrey team as Assistant Principal in 2013.
Allen came to VVSD with four years of teaching experience and seven years of experience as an administrator, including 3 years as Principal of an alternative magnet school in Temple, Texas, and two years as Principal of Wood Oaks Junior High School in Northbrook, IL.
A graduate of Texas Christian University with a Bachelor's Degree in elementary education and math, she holds a Master's Degree in education administration from the University of Texas-Austin.
Experienced VVSD administrator named Principal of Bolingbrook HS Jane Addams Middle School Principal Dr. Jason Pascavage has been named Principal of Bolingbrook High School effective immediately.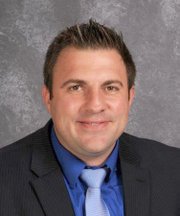 The Bolingbrook resident succeeds Yolanda Jordan who has taken a district-level position as Director of Leadership Development for East Aurora School District 131.
Dr. Pascavage, who joined the Valley View School District 365U team as Assistant Principal at Brooks Middle School in 2006, has been Principal at Jane Addams for three years. He is also a former Director of VVSD's Summer Learning Experience.
Known for his enthusiasm and love for his job, Dr. Pascavage often tells people being a principal and teacher in a school are the "most noble" positions you can have. His personal philosophy centers entirely on treating his students like they were his own children.
Dr. Pascavage obtained his Bachelor in Education from the Montana University system, he holds a Masters in Education from Arizona State University and a Masters in Administration and Supervision from the University of Phoenix, and has completed his studies in special education at Lewis University. Dr. Pascavage obtained his Doctorate in educational leadership from National Louis University.
Prior to coming to VVSD, Dr. Pascavage taught middle school math and was a high school basketball coach in Phoenix, Arizona.
Dr. Pascavage was born and raised in Butte, Montana and is the son of Butte natives Renee Pascavage and Judge Ben Pezdark.