Plainfield Central, North band students perform in Europe
7/22/2016, midnight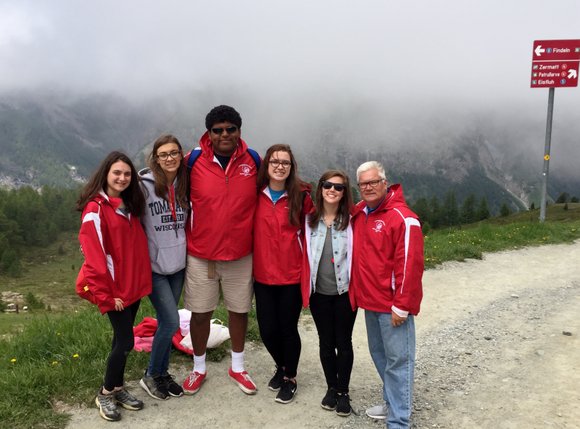 Five band students from Plainfield High School – Central Campus and Plainfield North High School spent part of their summer touring and performing in Europe.
The students -- three from PHSCC and two from PNHS -- were among 200 musicians on the 2016 European Concert Tour as part of the Illinois Ambassadors of Music program.
The District 202 ambassadors were Rhyanne Barry, Abigail Elens and Liam Nassib from Plainfield High School-Central Campus; and Shira Agam and Emily Hensley from Plainfield North High School.
Students attended a three-day camp at Southern Illinois University-Edwardsville before they embarked on the tour, which ran from June 24 to July 9, 2016.
The ambassadors performed five concerts and toured London, Paris, Switzerland, Liechtenstein, Austria, Italy and Germany.
High school music directors nominate band and choral students for the program which is run by Colorado-based Voyageurs International Ltd.
The ambassadors performed in a concert band and a string orchestra, said PHSCC band director Dan Valkema, who also attended the seven-country tour.
Students benefit from the trip in many ways, Valkema said.
They get to experience other cultures, languages and see historical sites, perform for appreciative audiences and bond with other musicians from around Illinois, he said.
"It is truly a once-in-a-lifetime experience," Valkema said. "As a director and staff member who has experienced this tour four times, it is always gratifying to see Europe through their eyes."