JJC hosting job fair Aug. 2
7/29/2016, midnight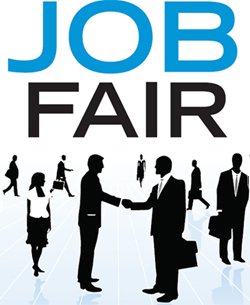 Joliet Junior College will be hosting a job fair on Aug. 2 from 9 a.m. to 12:30 p.m. on the Main Campus (D-Building), 1215 Houbolt Road in Joliet.
Between 9 and 10 a.m., the job fair will only be open to veterans and students. From 10 a.m. to 12:30 p.m., the job fair will be open to the public.
"I am excited for the Joliet Job Fair and the opportunities it will afford job-seekers in our community," said Congressman Foster. "I hope anyone who is looking for a new job will take advantage of this event which will feature dozens of local employers who are looking to fill positions right here in Joliet and the surrounding area."
Companies at the job fair are seeking candidates for positions including healthcare, administrative, warehouse, fork lift work and guest service.
"JJC Workforce Development is excited to partner with Congressman Bill Foster for the job fair," said Workforce Development Manager Jami Trybom. "We already have over 30 employers that have current job openings."
Job seekers can register at http://foster.house.gov/jobseekers.
For more information about the job fair, contact Maria Manzo at maria.manzo@mail.house.gov or (630) 585-7672.