Wayne's Words: Rialto Theater new appointment
6/1/2016, 7:13 p.m.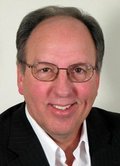 The Will County Metropolitan Exposition and Auditorium Authority (WCMEAA) has a new board member effective July 1. Governor Bruce Rauner appointed Michael Murray on May 16 and he was confirmed by the Senate on May 23. Current WCMEAA Chairman Dan Vera verified the appointment in an interview this last Tuesday. WCMEAA is the governing body of the Rialto Theatre.
Murray is a financial advisor with Riverstone Financial Advisors in Joliet. He is already listed as a WCMEAA board member on the Governor's website. He replaces the longest serving board member, Jim Smith, who resigned his position effective June 30. Smith was originally appointed to the board in 1996.

The board consists of seven members that are the sole authority responsible for the Rialto's operations. Only two of the board members have been there more than three years. Mary Babich has served since 2001 and Dave Thornton was appointed in 2006. The board has been struggling financially to keep the theater open and functioning as an entertainment facility for more than a year.
The Rialto's financial woes came to light when the donation providing funding for replacing the Rialto's marquee was unexpectedly withdrawn. The withdrawal of the donation brought to attention of the public a string of financial discoveries that culminated in the resignation of the theater's manager for not authorizing payment of employees withholding taxes.
The "Palace of the People" is not taxpayer owned. The theater was privately owned from 1926 until 1978 when the WCMEAA was formed to own and operate the Rialto Theater and adjoining properties. According to current Chairman Vera the board is in the process of developing short-term and long-term goals. There are two distinct responsibilities of the board. One is the property management and the other is the entertainment venue of the Rialto itself.
At a special meeting Wednesday, the board is hearing from two organizations interested in managing the theater operations. Besides entertainment venues, the Rialto is also available for weddings, recitals, meetings and corporate events. The complexities of the entire operation of WCMEAA responsibilities are now being addressed, according to Vera, after being overlooked for many years.
According to comments made by Vera many of the issues currently being reviewed by the board will have resolutions sometime over the next 30-60 days. We all look forward to the solutions proposed and implemented.
One last thing… although not yet formally announced, the City of Joliet has become a Commemorative Partner with the United States of America Vietnam War Commemoration effective May 12. The City of Joliet "joins a team of more than 9,000 organizations dedicated to assisting the nation in thanking and honoring over 7.2 million living Vietnam veterans and the 9 million families of those who served." I am proud to be a part of the committee responsible for coordinating the City of Joliet's efforts. A formal announcement will be made in the near future. Stay tuned…
Contact Wayne at wayneswords@thetimesweekly.com