Legislators holding town hall meeting June 16 in Bolingbrook
6/3/2016, 2:24 p.m.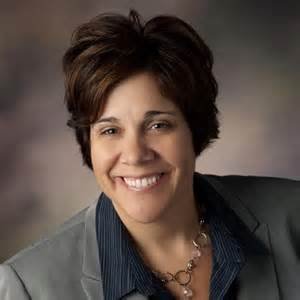 State Senators Jennifer Bertino-Tarrant (Shorewood) and Pat McGuire (Joliet) and Representatives Natalie Manley (Joliet) and Emily McAsey (Lockport) will be holding a town hall meeting to discuss legislative issues on Thursday, June 16. The meeting will be held at the Fountaindale Library (300 W. Briarcliff Rd, Bolingbrook) from 6:30 to 7:30 p.m.
"I think it is important to speak with constituents directly and answer their questions," Bertino-Tarrant said. "There are a lot of questions and people want answers."
"This has been a brutal legislative session for everyone," McGuire said. "Yet work continues on important local projects. I look forward to discussing that and more."
The town hall meeting is open to the public. Anyone with questions or concerns can join Senators Bertino-Tarrant and McGuire and Representatives Manley and McAsey for a candid conversation about state and local government issues.
"Town hall meetings are a great way to involve local residents in the legislative process and keep them informed about the latest developments in Springfield," Rep McAsey said. "It's critical that lawmakers stay connected to the constituents they represent and hear from as many people as possible about their ideas and concerns."
For more information, or to submit questions ahead of time, please contact Senator Bertino-Tarrant's Plainfield office at 815-254-4211 or email bertinotarrant49@att.net.
"The financial issues we are facing in Illinois are exacerbated everyday as the budget impasse continues," Manley said. "However, rank and file legislators continue to stay the course and through their work, I believe, will develop a plan that will restore stability. It's what the people of Illinois want. It's what the members of the legislature want."
Legislative Town Hall Meeting
Date: Thursday, June 16, 2016
Time: 6:30 p.m.-7:30 p.m.
Location: Fountaindale Library
300 W. Briarcliff Rd, Bolingbrook, IL