Bertino-Tarrant: Employees at lobbying companies shouldn't get a taxpayer funded pension
6/8/2016, 1:19 p.m.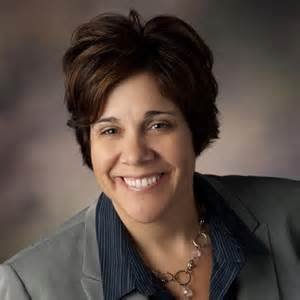 Employees of lobbying entities would be ineligible for a taxpayer-funded pension under legislation recently passed out of the Illinois Senate by State Sen. Jennifer Bertino-Tarrant (Shorewood).
Under Bertino-Tarrant's plan, employees of certain organizations would no longer be able to collect a pension through the Illinois Municipal Retirement Fund (IMRF), State Universities Retirement System (SURS) and the Teachers' Retirement System (TRS).
"These pension systems shouldn't be serving lobbying groups," Bertino-Tarrant said. "This makes no sense. The taxpayers shouldn't be forced to pay these pensions."
Bertino-Tarrant's commonsense proposal corrects a loophole in existing law.
Currently, employees of these associations are eligible for a pension through IMRF, SURS or TRS.
A media investigation found that former Illinois Association of Park Districts Executive Director Ted Flickinger had the third highest annual pension in IMRF at more than $245,000 annually. His salary was also boosted before he retired, which increased his pension.
"Ted Flickinger's case is one example of the type of excessiveness that needs to stop," Bertino-Tarrant said. "Expensive pension perks for lobbyists and lobbying groups must be eliminated."
Employees with the Illinois Principals Association or the Illinois Association of School Administrators can also currently receive a SURS retirement. An employee of a school board association can get a TRS pension.
The changes made in Bertino-Tarrant's legislation would apply to individuals employed by an identified organization after the law becomes effective.
House Bill 4259 has already passed the Illinois House. It will now go to the governor's desk for approval.