Joliet approves mixed use for former Crabigales building
Brock A. Stein | 6/8/2016, 2:08 p.m. | Updated on 6/8/2016, 2:09 p.m.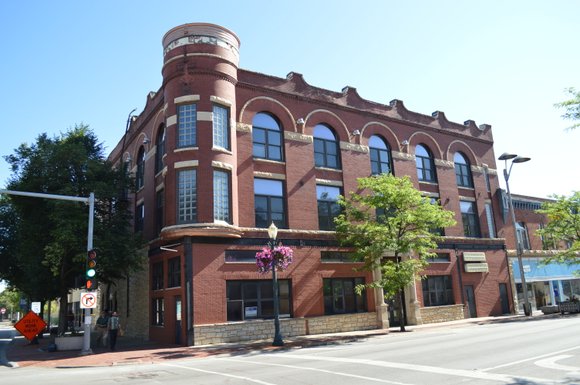 The Joliet City Council on Tuesday approved a special use permit for the former Crabigale's Restaurant building at 1 E. Cass St.
The proposed mixed use of the property will include 8 apartments, a banquet facility and restaurant/bar.
Developer Jonathan Jachimiec of Leaf Capital Investment LLC plans to convert the entire 3rd floor of the facility into 6 single bedroom studio apartments. The second floor will include 2 apartments and a banquet facility that will face Chicago Street. Work is expected to be completed on the residential component of the facility before renovations begin on the first floor restaurant and bar space.
City manager Jim Hock said that the work being proposed is beyond what the city initially was seeking from a developer.
"Originally we were just looking for someone to open up the main floor as a restaurant," said Hock, noting, "This is a big commitment from the petitioner."
Hock said that due to the residential aspect of the re-development that a sprinkler system will also be installed along with an elevator.
He said that the property developer is looking to get the residential part of the construction completed first to help develop a consistent revenue stream.
"They're looking at that [apartment rentals] as the constant income source for the property," said Hock, "the restaurant in essence would be the extra income."
According to the petition for the project, the mixed use will help "revitalize the downtown" and could attract a mix of students, faculty, and legal professionals looking for close access to the nearby Will County Courthouse and "anyone else that desires to live in an urban environment."
Investing in affordable housing for the downtown was a need identified by Economic Development Director and Assistant City Manager Steve Jones that he highlighted in March calling it the city's "hidden" need.
Jones said at the time that the goal should be to create "a mecca for young adults" looking to live and work in the city.

Hock said that the city could see a full plan for the site and a schedule for when construction will begin at the end of June or beginning of July.
Council person John Gerl said that the city would turn ownership of the property over to the developer "After they put at least $250,000 to $300,000 of hard costs in to the building."