Plainfield makes roadway connections
Madhu Mayer | 6/8/2016, 6:58 p.m.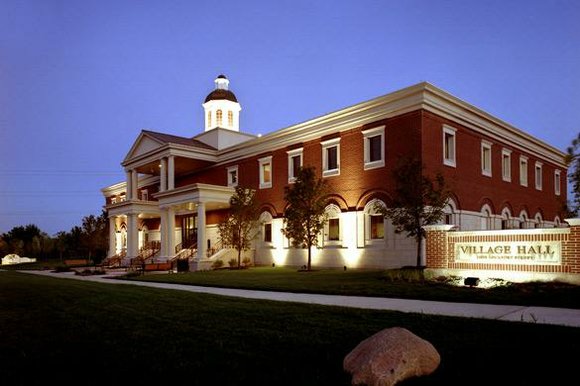 Supporting its comprehensive and transportation plans, the Plainfield Village Board
Monday adopted resolutions making roadway and pedestrian connections in the
community.
Allen Persons, public works director, said staff has been working with the Illinois
Department of Transportation (IDOT) to identify and recommend pedestrian and roadway connections. By approving the resolutions, Plainfield can now move toward applying for grants through the Illinois Transportation Enhancement Projects (ITEP). The program will reimburse 50 percent of the costs for land acquisition, 80 percent of costs for engineering and bill the local agency, which is Plainfield, 20 percent of construction costs. The tab for Plainfield is estimated at more than $1.06 million, with the total project cost around $2.45 million.
Three locations in the village have been identified for needed connections to ensure
the safety of motorists and walkers. It includes a section on Lockport Street from
Route 59 east to Miles Avenue. The scope of the work, according to Persons, would be to remove the existing substandard sidewalk and replace it with Americans with
Disabilities Act (ADA) compliant sidewalks and ramps. Also, decorative lighting
would be installed to match what is on the west side of Route 59.
The project; Persons added, "will improve the pedestrian mobility
for the area residents and also add to the safe route school plan.
The second location is on Lockport Street/Route 126 from Meadow Lane to Wallin
Drive. Work at that location would include a new ADA complaint sidewalk and ramps on the south side of Lockport/Route 126 from the new traffic signal at Meadow Lane to Wallin Drive. This project would facilitate pedestrian movements into the downtown, Plainfield Village Hall and the C.W. Avery YMCA areas, said Persons.
Miranda Trejosky, who lives in the Wallin Woods subdivision, said this improvement is long overdue.
It will just make it safer for me to walk to the YMCA, she said.
We have been living here for 10 years and this project will be welcomed by
everyone in this area who walks to downtown locations. Sometimes it is much quicker to walk than drive because of the traffic.
The third location is on Route 126 from Route 59 to Lockport Street. Again, work
includes removing a section of substandard sidewalk and installing new ADA complaint
sidewalks and ramps on both sides of Route 126 from Route 59 to Lockport Street.

Contact Madhu Mayer at news@thetimesweekly.com