Wine of the Week – Castello Delle Regine Merlot Umbria IGT 2007 $50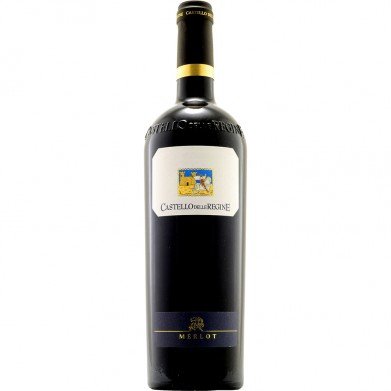 Summer is here with a vengeance, and that means cookouts, outdoor garden parties and dining al fresco at friend's homes, neighborhood restaurants and at special events. Most of these events bring with them a variety of foods from the grill and the buffet. Finding a wine that satisfies with the many conflicting tastes and textures can be challenging. In those cases, its best just to go with the wine you like and stick with it throughout the afternoon or evening. I tend to like hearty, fruit-forward reds. In summer, a really well balanced Merlot fills the bill, especially if it's bursting with dark fruit flavors such as mature black cherries, pomegranate and a hint of chocolate and coffee with crushed violets on the nose. Castello delle Regine from Italy's Umbria region is just such a splendid wine. It's truly expressive of the rich clay and sand soil that it comes from in the estate's historical Merlot vineyards. Matured in large oak barrels for 12 months and then further refined in the bottle for another 60 months, the wine is rich, flavorful and concentrated. Grilled free-range chicken with rosemary or tarragon duck is the perfect companions.
In Umbria, some drink it with wild boar, captured and grilled over an open fire. The meat is "naturally marinated" due to the grapes that the wild boar devour before harvest. Here's another of my favorites; good old fashioned Mac n' Cheese or its Italian cousin, Fettuccine Alfredo. Merlot was first planted as a "fix" for finicky Sangiovese grapes, but soon came into its own because of its rich flavor characteristics. This wine comes from 65 year-old vines, which further explains the complexity of the wine. The deep Ruby color is a dead giveaway as to what's inside the bottle. There's even a silky Balsamic glaze that gives it a long, smooth finish. This is among the most highly rated IGT wines of Italy and is highly sought after. Its sold out in many cities. So, if you see it on your wine merchant's shelf, don't hesitate to buy it. It's a unique taste of Umbria in a glass. Enjoy!