New Lenox Police warn residents of area burglaries
6/20/2016, 1:19 p.m.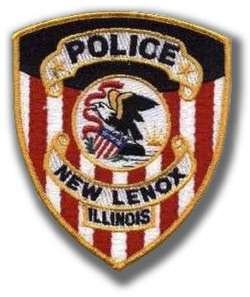 The New Lenox Police Department is investigating four residential burglaries that occurred on 06/19/2016, between 9:00 p.m and 10:00 p.m.. The burglaries occurred in the 700 block of Teal, 700 Block of Westwind, 600 block of Bishops Gate and 2100 block of Tower Bridge. In each case entry was gained by forcing entry either through the front door of the residence or the side door. Once inside property was taken. In two incidents the homeowner was home and the offender fled just after forcing entry into the home.


The offender was described as:

• White male with a
• Heavy Build and
• Brown hair who was
• Wearing a white t-shirt with a red emblem on the back


New Lenox Police recommend taking these home security tips as precautions:
• Always lock your windows and doors when you go out, even if for only a few minutes.
• If you return home and find your pedestrian door that leads into your home locked, and you are certain that you left it unlocked, DO NOT GO INSIDE! Call 9-1-1 ~ Burglars often lock this door to slow down a victim, allowing the burglar extra time to get out of the home before the resident enters.
• If your home is equipped with an alarm, always activate it even if you're only going out for a short walk.
• Always keep your front and rear porch lights on from dusk to dawn and use motion detector lighting along the sides of your home or areas with little foot traffic. • Use timers on indoor lamps to give the appearance that you are home.
• Adjust window coverings for optimal privacy while maintaining good visibility outside.
• If your garage door has a remote shutoff button on the wall-mounted control, located in the garage, consider locking the door nightly. This will prevent your garage door from being opened remotely.
• If you have a safe, make sure that it is properly bolted to concrete so that it cannot be easily removed.
• Always close and lock your safe and never leave a key or combination out or in an easy to find location (i.e. office, nightstand, etc).
• When you leave on vacation, remember to call the Police Department for a "Vacation Check" 815-485-2500. Also, ask a trusted friend or neighbor to pick up your newspaper and mail while you are away.
The New Lenox Police Department is asking residents to report any suspicious activity immediately by calling 9-1-1. You may also contact the police department at the non-emergency number 815-485-2500 or submit anonymous crime tip at 815-462-6111.