Will County residents' electronics recycling options growing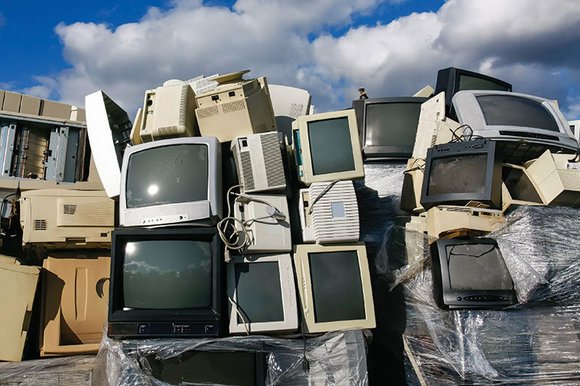 Keane said that hybrid program model has the advantage of offering more evening hours and wouldn't take up the space required of a permanent site.
Will County Board member Robert Howard said that the new municipalities deserve "a big thank you" for providing the sites which he said will "make it easier to get rid of those TVs" in the eastern part of the county.
Keane said that the county "could see two more communities come online in August" with discussions ongoing with the City of Joliet and the Village of Romeoville. She said that they've also been approached by the village's of Minooka and Orland Park.
In addition to the new drop off sites, another three communities have started curbside collection of electronics waste including Plainfield, Mokena and Bolingbrook.
Will County drop electronic recycling sites:
City of Lockport
Location: 17112 South Prime Blvd
Hours: Tuesday and Friday from 6 a.m. to 11 a.m.
Residents must show a driver's license
Limit of 2 TVs per vehicle
Peotone electronics recycling (starts July 20)
• 208 E Main St, (police department)
• Hours/Dates: 1st and 3rd Wednesday of each month from 5 p.m. to 7 p.m.
• ID required
New Lenox Township electronics recycling (starts July 27)
• Location: 1100 S. Cedar Road

• Hours/Dates: 2nd and 4th Wednesday each month from 5 p.m.-7 p.m.
• ID required