Picnic and Fireworks display July 3, Plainfield
6/24/2016, 2:40 p.m.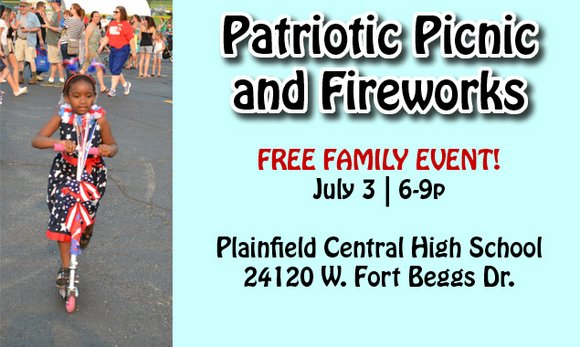 Help celebrate the 50th anniversary of the Plainfield Park District at the annual Patriotic Picnic nd Fireworks Display on July 3. The free event, hosted by the Park District, will begin at 6pm and will culminate with a fireworks display at dusk. The event will take lace at Plainfield High School, 24120 W. Fort Beggs Dr.
There will be fun activities for the entire family. No pets, please.
Participants are encouraged to bring blankets, picnic baskets, chairs and coolers for this all-age event. Concessions will also be provided by the Plainfield Central High School Athletics Club. (Please note that alcoholic beverages are not allowed on school or park district property.)