11th annual Veggie Fest weekend of family fun
6/29/2016, 12:56 p.m.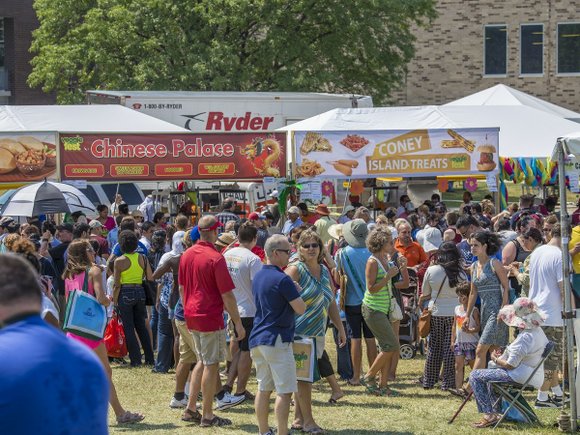 Fight those summer boredom blues with a fun-filled trip to the 11th
Annual Veggie Fest in Lisle, IL on July 23-24! The giant outdoor festival, one of
the largest vegetarian food and lifestyle festivals in North America, attracted
over 30,000 people last year, and we can't wait for you and your family to be part
of the fun this year!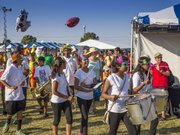 While there are plenty of exciting things for adults to enjoy, such as cooking demos
by chefs, authors, and restaurant owners, as well as talks on spirituality, health,
and green living, there's also an entire tent reserved for children's activities
run by educators.
Your kids will love the arts and crafts, live music, and face painting, and will
have a blast dressing up as their favorite animal, fruit, or vegetable to participate
in the Vegi-Kids Parade each day of Veggie Fest at 5:30pm. Costumes can be brought
from home or made in the children's tent.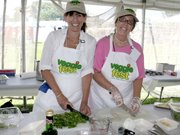 After your kids have had their fun, you can pick up some free samples and information from the 100+ vendor booths focusing on spirituality, healthful living, vegetarian, vegan, and raw foods, and so much more.
Just a few of the many vendors who will be at Veggie Fest this year include Nature's
Path Organics, Manna Organics, VegNews, Vitamix, Follow Your Heart, Gardein, and
Quorn (who will be sharing their four new vegan products). There will even be a
booth where you can get a temporary henna tattoo!
Markus Schramm, founder and CEO of Manna Organics, says, "It's been great to come back to Veggie Fest year after year. The growing interest in vegetarianism and organic food is really inspiring."
With the huge international food court; health professionals speaking on diet,
lifestyle, and environmental issues; engaging food demos; the children's tent with face painting, clowns, and crafts; live music from some of Chicago's best bands; and all of the great vendor booths, Veggie Fest has something for everyone.
Held on the grounds of the Science of Spirituality Meditation Center, 4045 N.
Naperville, Rd., Lisle, IL, 60532 on July 23 and 24 from 11am to 8pm each day, Veggie Fest is a weekend of family fun with something for everyone! Admission and parking are both free. www.veggiefestchicago.org