Letter: Rebuilding Illinois
3/7/2016, 10:30 a.m.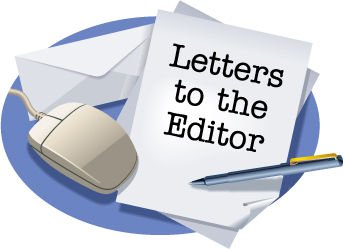 The state of Illinois is the fifth largest state in the country and regularly makes national headlines. Illinois has claim to four presidents, the third largest city in the country, a rich cultural history, and the birthplace of many things we love today. There is also a dark history of political corruption, Al Capone, present day gun violence, and the current state budget battle in the state's capital Springfield led by Governor Bruce Rauner. Illinois is a great state but there are many challenges that need to be addressed.
As of December 2015 the unemployment rate was a full percentage point above the United States average of 4.9 for January 2016. Among neighboring states Iowa's unemployment is 3.4%, Wisconsin is 4.3%, Indiana is 4.4%, Kentucky is 5.3%, and Missouri is 4.4%. Why is Illinois the highest? According to the Illinois Department of Employment Security Illinois lost three thousand jobs in 2015. Last month there was an announcement of over a combined 1,100 jobs to be cut. Those eliminating positions are Mondelez, Wal-Mart, CoStar, IFCO Systems, and Lutheran Social Services of Illinois. Lutheran Social Services, a large faith-based nonprofit, is owed 6 million dollars by the state of Illinois and with the ongoing budget battle could no longer fund its current day to day operations. Caterpillar has eliminated 2,300 jobs since September of last year. Chicago Public Schools and the Illinois' Pension System are in dire need of restructuring.
The first step to rebuilding Illinois is for a budget to be passed. Bruce Rauner, a republican, has been demanding the state implement his turnaround agenda in order for him to agree to a budget. The Governor's turnaround agenda include making Illinois a right to work state weakening unions, eliminating the prevailing wage law which pays construction workers a fair wage, freezing property taxes, cutting workers' compensation benefits, limiting the amount of time politicians can be elected, and generally cut spending. Bruce Rauner's efforts leading the state of Illinois have earned him a 33.1% approval rating and 51.6% disapproval according to a January 9, 2016 poll by the Illinois Observer. It is coming close to a year the state has been running without a budget and many local governments and universities are struggling. Chicago State University may close. The Governor's demands are hurting this state and he is unwilling to compromise for the better of the people he was elected to serve.
Illinois is governed by strong Democrat majorities in the state legislature and with Republican Bruce Rauner in charge of the governorship it's important to take a detailed look at both parties economic message. Minnesota, a blue state, and Texas, a red state, are worth looking into. Both have thriving economies and Illinois can be one of them too. Select policies from each state along with passing a budget fully funding our day to day operations is what job creators want. Illinois is in a state of uncertainty and for a period of time the state lottery temporarily stopped issuing winnings over $25,000. It's time a team of independent economists look at our state and distinguish how to best manage our state's finances without heartless cuts and how to best continue commit to innovation and opportunity for its residents.
Angel Guzman