Plainfield approves Cruise Nights, grapples with event costs
Madhu Mayer | 3/8/2016, 10:04 a.m.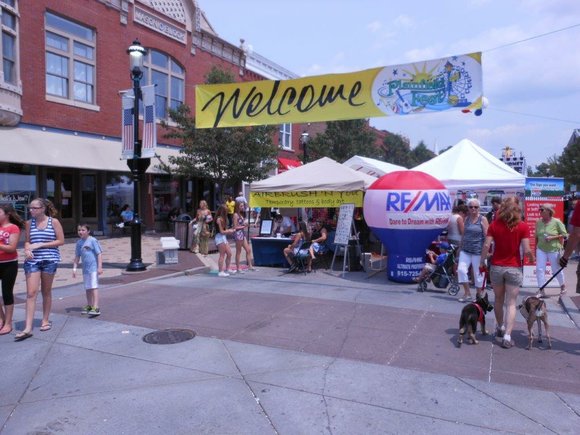 Despite traffic issues, the Plainfield Village Board Monday approved the closure of Lockport Street in downtown for one night each week during the summer so classic car enthusiasts can put their prized wheels on display.
Police Chief John Konopek said cruise nights will be held every Tuesday from June 7 to Aug. 30 between 5 and 9 p.m. This year, there will be 12 cruise nights, compared to 14 last year. Every Tuesday evening, a different theme or type of vehicle will be showcased. However, the event is open to all classic/show car enthusiasts.
Cruise nights take place in downtown Lockport Street between James Street and Route 59. Coordinated by the Plainfield Area Chamber of Commerce, cruise nights are intended to bring more people to the downtown area, which, organizers hope, will produce more exposure to retail merchants and ultimately increase sales.
But the one negative associated with the popular event is the need to close Lockport Street during the evening rush hour.
"Several businesses along Lockport Street have expressed over the years that they must close early due to the impact of their businesses," said Konopek, referring to merchants other than bars and restaurants. "An anti-abortion group also decided to use cruise nights as a venue to display graphic images and address people with their views in 2014 and 2015. Police personnel monitored their activities and will address any prohibited actions."
Besides the traffic headaches it creates, Konopek said cruise nights are not cheap. The total cost to the village to have community service officers, Plainfield Emergency Management Agency, public works' employees and police officers at the event totals more than $16,000.
Village trustee Jim Racich said something must be done because the village cannot keep absorbing costs from community events coordinated by outside organizers.
"I am not denying community activities...the only thing is I get tired of people criticizing the board on not knowing how to spend taxpayer money," said Racich.
Village Administrator Brian Murphy said the municipality still is in the process determining whether organizers will have to reimburse the village for costs incurred for staffing at events like cruise nights and 5K walks and runs. In the case of cruise nights, Murphy said tax increment financing district funds (TIF) can be used for the event since it is held in downtown Plainfield. TIF is a public financing method that is used as a subsidy for redevelopment, infrastructure and other community-improvement projects.
Trustee Margie Bonuchi said if the board decides to charge an organization for staffing costs; it is only fair that the village should institute the fee structure next calendar year. The board expects to discuss the issue at a future committee of the whole workshop, likely in April, said Murphy.