Brooks wins 7th grade girls volleyball regional
3/9/2016, 8:57 a.m.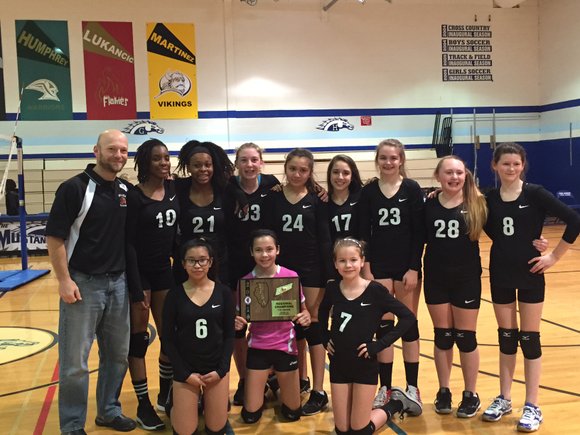 Brooks Middle School is one win away from heading to the IESA 7th grade girls volleyball state quarterfinals following an exciting 21-25, 25-12 and 25-21 regional championship victory over Jane Addams Middle School recently.
The Bulldogs (19-7) will meet Thurgood Marshall Junior High of Rockford at 6 p.m. Monday on Marshall's home court for the sectional title. The winner moves on to the state quarterfinals in Wenona at 10 a.m. March 12 against either Homer Junior High or Oak Prairie.
Brooks team members are Kaylee Wnek, Mary Francisco, Riley Klatt, Ashleigh Curtiss, Tianna Hill, Valerie Froylan, Brooklyn Douglas, Chloe Knaak, Viviana Perales, Hailey Breed and Christina Zeitler.
The coach is Peter Pietruszewski.