Troy fifth-graders volunteer for preschool literacy program
3/10/2016, 11:34 a.m.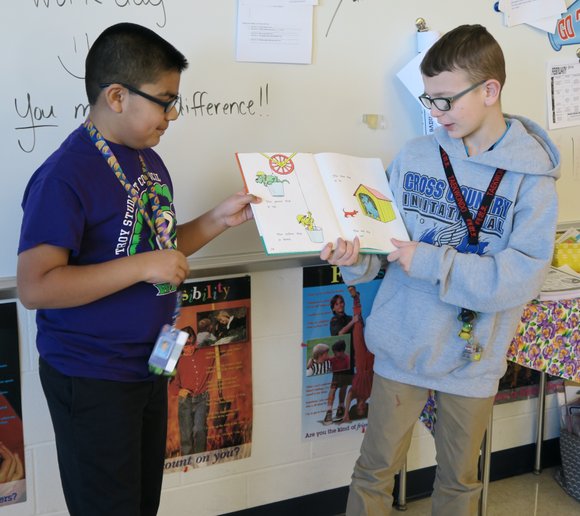 In a literacy partnership with Marycrest Early Childhood Center, 41 William B. Orenic Intermediate School fifth-graders recently read books to the center's preschool students and presented activities that related to the stories. One activity involved an obstacle course to go with the book, "We're going on a Bear Hunt," by author Michael Rosen.
Prior to visiting Marycrest, the Troy Community School District 30-C students also wrote their own mini-flip books for the children with the theme, "Me and my World."
The fifth-graders are enrolled in the WBO class, Citizenship through Community Service, taught by Allison Acevedo. The class is designed to teach students the importance of reaching out and making a positive difference in the community around them. The students chose the project themselves.
The program is grant-funded through Literacy Partnership, a community service grant that promotes literacy in low-income preschools.