Amazon adding 500 more local jobs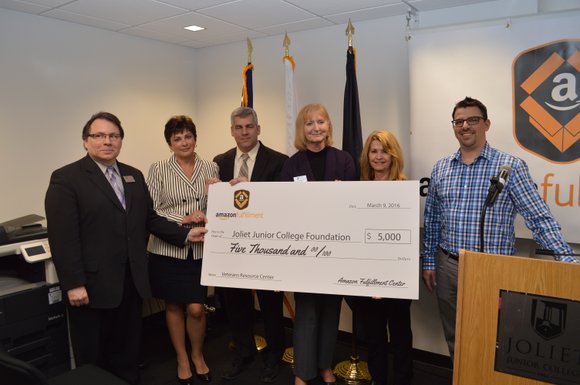 In a presentation at Joliet Junior College's Veteran's Resource Center, officials from Amazon.com announced that they would be hiring another 500 full-time jobs at their Joliet fulfillment center, 401 E Laraway Rd.
The new positions at the Amazon facility will be in addition to the 1,000 already employed at the location which opened in October of 2015.

Mike Flannery, general manager of the Joliet location, said that the positions will come with 401k savings plans with 50% match, a full health benefits package, stocks and bonuses as well as access to the company's Career Choice program that pays for up to 95% of college tuition.
The online retailer also presented a check for $5,000 to the JJC veteran's center as part of its ongoing partnership to support continuing education for veterans.