District 86 Teachers Named Great Teachers
3/16/2016, 8:42 p.m.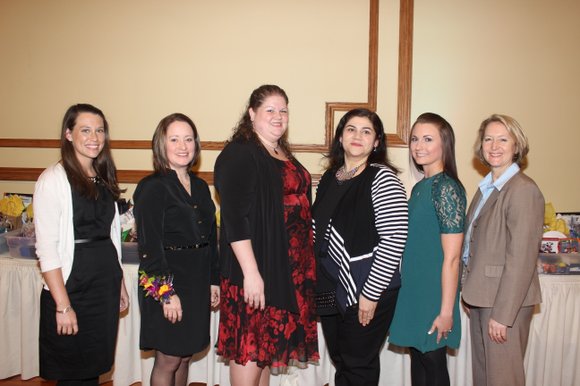 Congratulations to six Joliet Grade School District 86 teachers who were named 2016 Joliet Area Great Teachers by the Joliet Region Chamber of Commerce & Industry. Thirty teachers were recognized at a banquet at the Jacob Henry Mansion Estate. The teachers were nominated by students, parents, colleagues, administrators, and community members. District 86 recipients were (from left to right) Michelle Jacobs (Forest Park Individual Education School), Jennifer Montowski (Gompers Junior High), Angela Albrecht (Hufford Junior High), Ashni Mehta (Hufford Junior High), Lauryn Papesh (Pershing Elementary), and Beverly Sklar (Washington Junior High). The teachers each received an award, proclamations, and gifts from local businesses.