Joliet Slammers 6th Easter candy run Sunday
3/16/2016, 9:55 p.m.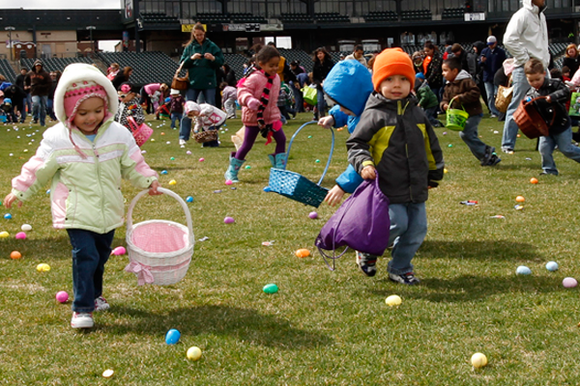 The Joliet Slammers in partnership with Ferrara Candy Company
will host the Slammers 6th annual Easter Candy Run on Sunday, March 20 at
Silver Cross Field.
Gates open at 10 am and the event is free to the public. The run is divided
into three age groups: kids four and under begin at 10:15 am, kids five-
eight begin at 10:30 am, and kids nine-12 begin at 10:45 am.
Each age group will hunt for candy on field and all children are encouraged
to bring their own bags for candy.
The Slammers will be participating in the Joliet Easter Parade later in the
day at 1 pm.