Cuba is our neighbor now we are beginning to act like it
Jesse L. Jackson, Sr. | 3/22/2016, 9:52 p.m.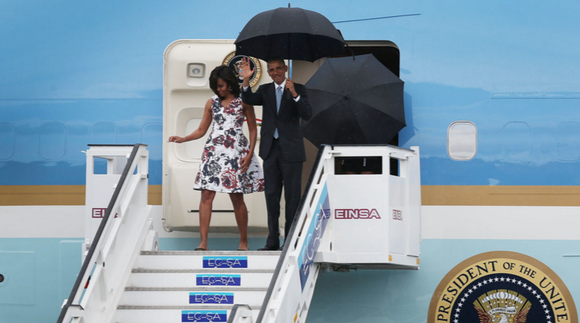 President Barack Obama is setting a high bar for the
next --man or woman who sits in the Oval Office. His history-making family
trip to Cuba today is just the latest example of why he will be such a
tough act to follow and sorely missed by the country and the world.
The trip brings us a step closer to peace and economic development for us
and our neighbors throughout the entire hemisphere – a hemisphere in which
English is the minority language. A good neighbor policy is smart and
productive and the right thing to do. Cuba is our neighbor and now we are
beginning to act like it.
Cuba has been open to such a policy for a long time. That is what President
Fidel Castro told me in 1984 when I visited the island nation on a mission
of mercy and peace. Two days later, I brought home 48 Cuban American and
Cuban prisoners turned over to me by the Cuban government in a sign of good
faith and a deep desire for normalization.
"Whatever our conflicts have been in the past, we must forgive each other,
we must redeem each other, respect each other, and move on," I said then
after Fidel Castro met me at the airport in Havana. "We must give peace a
chance."
It took President Obama to do it, despite a do-nothing Congress committed
to obstruction. The world can only hope that the next President of the
United States has the good sense and the courage to follow in his footsteps.