City of Joliet holding big tulip tree contest
3/23/2016, 9:59 a.m.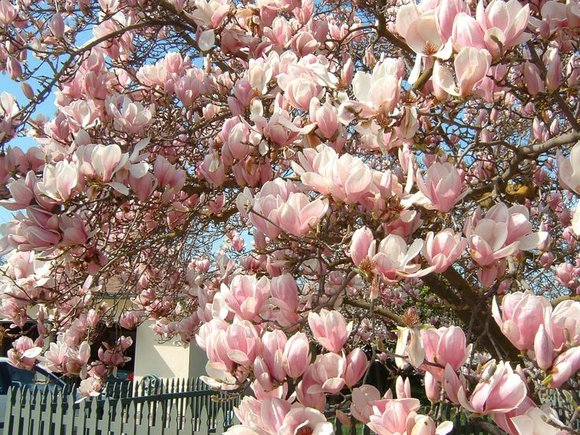 The City of Joliet's Tree Advisory Board is again sponsoring a "BIG TREE CONTEST" as part of its 2016 Arbor Day Celebration. This year's goal is to identify the largest tulip tree within Joliet's city limits. Also known as tulip popular, tulip trees have an unusual shaped leaf, unlike any other tree in Illinois. Tulip-like flowers about two inches long, with six greenish-yellow petals open in May. Dry cone-like clusters of seeds 2 ½ inches long, open and drop in winter. Trees grow up to approximately 90 feet tall and can have a 4 foot diameter trunk. The contest is open to all Joliet residents. The winning tree will be determined by measuring the circumference (distance around the tree 4.5 feet above the ground), the height, and the spread of the crown. City Forester Jim Teiber will take official measurements to verify the winner. The tree may be on public or private property. If nominating a tree that is on someone else's private property, please ask permission to nominate.

Nominations will be accepted until Noon, Friday, April 22, 2016, and may be dropped off at City Hall at 150 W. Jefferson Street, or mailed to City of Joliet, Big Tree Contest/Forestry Division, 1203 Cedarwood Drive, Joliet, IL 60435. Nomination Forms are available at City Hall, both Joliet Public Libraries and online at www.cityofjoliet.info. For more information please call Forester Jim Teiber at 815-414-8755. The winner will receive a framed photo of their "Big Tree" with acknowledgement of their honor. The winner will be announced on, or before, Arbor Day, Friday, April 29, 2016. To view the Illinois Big Tree Register, which lists champion trees in the State, visit the Illinois Big Tree Register's Web site at: http://web.extension.uiuc.edu/forestry/il_big_tree.html