Manley Invites Area residents invited to share opinions
3/23/2016, 10:05 a.m.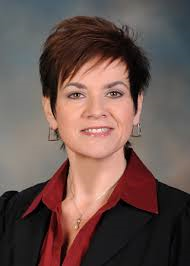 To remain informed about how state issues are affecting area residents, state Rep. Natalie Manley, D-Joliet, is hosting her Women's Legislative Advisory Committee on Saturday, April 2 from 9 to 11 a.m. at her district office located at 2701 Black Rd., Suite 201 in Joliet.
"Continuing to be accessible and engaging my constituents in discussion is extremely important to the work that I do in Springfield," Manley said. "The opinions and suggestions I receive from area residents directly impact the bills that I introduce and how I vote on different measures. This committee is just one way for me to listen to thoughts of area women and gives them the opportunity to directly impact my legislative work."
Manley hosts her Women's Legislative Advisory Committee on the first Saturday of every month to maintain constant contact with area women. While the committee is primarily focused on women's issues, the meetings are free and open to anyone who is interested in being involved in the legislative process. The agenda for each meeting is determined by those who attend in order to address their questions and concerns. In addition to this committee, Manley hosts several other meetings that focus on retiree, public safety, and veteran issues, to name a few.
"To make improvements to our own community and to our state, constituents are highly encouraged to get involved in these conversations," Manley said. "If you are unable to make it to this meeting but would like to share your ideas, please contact me."
An RSVP is required to attend the meeting in an effort to accommodate all who want to participate. For more information or to RSVP, please contact Manley's full-time constituent service office at 815-725-2741 or e-mail RepManley@gmail.com.