Free Will County document shredding event is May 21
5/2/2016, 1:45 p.m.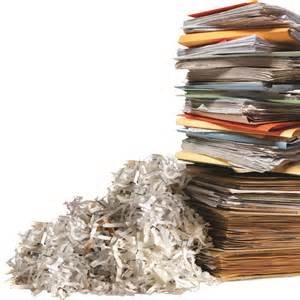 The Will County Land Use Department will host a free document destruction event from 10 a.m. to 1 p.m. on Saturday, May 21, at the University of St. Francis.
The event is co-sponsored by the Land Use Department's Resource Recovery and Energy Division, the Joliet Franciscan Sisters and the University of St. Francis for Will County residents.
Items to be accepted include personal documents such as old check stubs, bank statements, old files, IRS tax forms and other miscellaneous paper documents. Documents will be shredded on site by ProShred Inc.
Only personal documents will be accepted; no business documents. Residents will be allowed to bring a maximum of three file boxes and must be in line before 1 p.m.
The event will be held in Parking Lot D just east of the University of St. Francis at Taylor Street and Plainfield Road. Residents who would like to observe their documents being shredded must park in allotted spaces.
Do not bring newspapers, school assignments, metal items, corrosives, hazardous waste, food waste or wet documents.
For more information, contact Tim Anderson at (815) 727-8834 or visit www.willcountygreen.com.