Joliet approves partnership for Evergreen Terrace redevelopment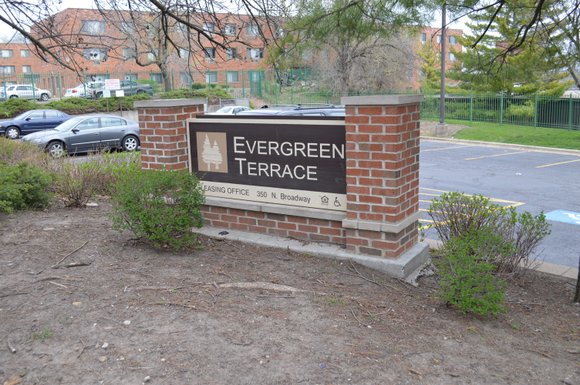 The Joliet City council has approved an agreement with Holsten Real Estate Development to form a limited liability company to oversee the management and eventual redevelopment of the Evergreen Terrace housing complex.
The formation of Riverwalk Homes LLC fulfills a settlement agreement with HUD (Housing and Urban Development) that requires a third party to manage the property said city manager Jim Hock.
Hock said that the two parties would be partners in the development with the city as the controlling member on all decisions related to operations and maintenance.
The city manager said that he expects the court of appeals will uphold city's right to condemn the property this year at which point it will be turned over to the new LLC.
Hock said that the new company would take a "closer look at cash flow" of the operation in regards to maintenance and upkeep and would create a budget.
Hock said that the city will have a year to decide what to do with the property's redevelopment once the evaluation is made.
Holsten will receive a payment of 7% from the gross income of the property under the terms of the agreement.
Hock said that one of the goals of the new partnership will be to "reimburse the city for the cost of purchasing Evergreen Terrace."
The city paid just over $15 million for the complex in August 2015.
Council members Jan Quillman and Larry Hug voted against the resolution. Councilman John Gerl was absent.
In other Evergreen Terrace news, Mayor Bob O'Dekirk informed the city council that the law firm of Figulio & Silverman which has been representing the city in the case has asked the court to allow them to withdraw their representation.
O'Dekirk said that he believed the city has completed all of the litigation regarding the development and was waiting for an appeals court decision on their motion to condemn the site.
"[I]n light of the revelations that came out regarding the billing with Evergreen Terrace," he said, "I don't believe we should oppose their motion."
An inspector general report released in March found that the law firm increased its hourly rates without approval from the city amounting to overpayments of $656,669.69 in added expenses.
The inspector general's report determined that the city had so far paid $5,466,214.22 in legal expenses related to the Evergreen Terrace litigation.