Manley hosting veterans meeting on May 14
5/4/2016, 2:58 p.m.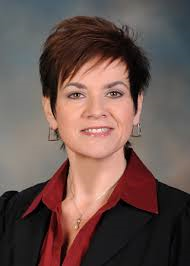 Wanting to hear from local veterans and their families on their concerns, state Rep. Natalie Manley, D-Joliet, is holding a Veterans' Citizen Advisory Committee on Saturday, May 14 from 9 a.m. to 10 a.m. at her constituent service office at 2701 Black Road, Suite 201, in Joliet.
"Veterans and their families are important to our community and we are so thankful for the sacrifices that they have made on our behalf," Manley said. "The men and women who have served in our military are heroes and it is vital that we continue to protect and provide the programs that they depend on."
Manley has consistently worked to pass laws to assist Illinois' military veterans and to strengthen the services they receive. These laws include greater property tax exemptions for disabled veterans and reducing college education costs for many veterans. But Manley says more must be done to honor veterans' service, and it is important to hear directly from veterans and their families based on their needs and concerns. For this upcoming committee, she will be joined by Will County Veterans Assistance Commission, Kristi McNichol, to talk to veterans and their families on what is going on within the state.
"Our veterans and their families deserve the best care and support that we can provide," McNichol said. "I am joining Representative Manley in order to hear from them on how we can better improve veteran services because they provide a unique perspective that is key to our work."
For more information, or to RSVP for Manley's Veterans' Citizen Advisory Committee, please contact Manley's full-time constituent service office at 815-725-2741 or RepManley@gmail.com.