Lockport's Hollingworth Candies dedicates new building
5/11/2016, 11:40 a.m.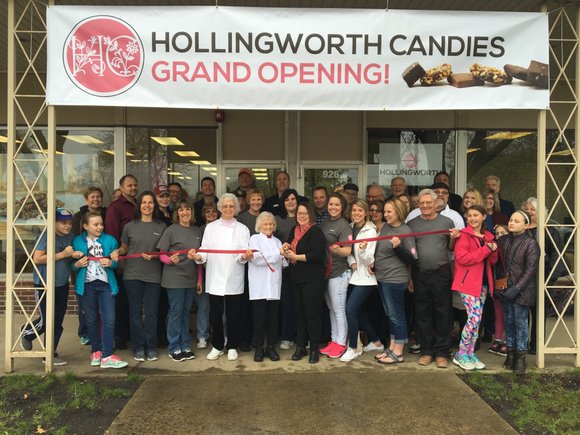 Hollingworth Candies has had a retail presence for their famous, handcrafted English Toffee in Lockport for close to 30 years, with 17 of those years in Lockport's historic downtown district.

While their storefront at 922 S. State St. remains open for business, Hollingworth recently expanded into an additional facility at 926 N. State St. and celebrated this accomplishment and revealed their new look with a Grand Opening and Ribbon Cutting Celebration.
Attendees at this event had the opportunity to enter contests, taste samples and tour the facility which is mainly used for candy-making and order fulfillment.
Many prominent community members were on hand for the occasion including Illinois State Senator Pat McGuire, Lockport Mayor Steven Streit, Lockport City Adminstrator Ben Benson and Lockport City Council members Joanne Bartelsen and Robert Perretta. Aurelio Picciolini from First Midwest Bank was present and Accion Chicago was also represented.