Property Tax Bill Due
Wayne Horne | 5/11/2016, 2:46 p.m.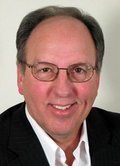 Just in time for the start of summer, the Will County 2015 Levy Property Tax Bill arrived in the mail this last week. My bill was almost 3 percent less than last year's amount. The tax "rate" was actually less than last year's with one exception. That exception was the City of Joliet's main levy. The City actually has three funds it levies and the combination of rates were lower than the previous year making the overall tax rate .0559 less than the 2014 levy.
I realize most residential property tax payers don't get too involved much past the bottom line but the bill does tell a story. One part is the various number of government entities you pay taxes to. The bill I pay has 12 different funds representing nine separate government units. The school district appropriates more than two thirds of the total amount. If you add in the Joliet Junior College take the share of taxes paid jumps to almost 70 percent of the total. Education takes the bulk of its revenue from local property taxes in most of Illinois.
Another noticeable aspect of the bill is the fragmentation of entities. I live in Joliet in but pay Plainfield school taxes and my residence is in the Plainfield Park District. This part of Joliet is in Plainfield Township. That's a lot of fractured allegiances. I'm in the Joliet Library District. I'm a nonresident in the White Oak Library District even though it's a five-minute drive to the Crest Hill Branch. It's a 15-minute drive to the Joliet Library.
Don't misunderstand, no complaints here but with almost every taxing body in Illinois exclaiming how revenues have declined and expenses increased it was a surprise to see property taxes go down, even a little. It does beg the question: how do so many taxing districts develop separately? A big part of the answer is growth.
A few years ago, Will County was one of the fastest growing counties in the nation. There was a substantial increase in residential housing. Community borders expanded into other government borderlines, and in particular, school district boundaries. Joliet, for example saw its far western edge expand from Essington Road all the way into Kendall County in a matter of a few years. Today, parts of Joliet lie in several school districts, park districts, townships, and library districts.
The growth created a demand for services that needed to be relocated. Schools were built in anticipation of growth they could not control. The primary controller of growth is the municipality.
Oftentimes governing bodies get their information the same way you do, through the media. When is the last time a board member from district schools attended a Joliet City Council meeting and had some questions or vice versa? When does that happen with any taxing body?
For example, one school district in Will County built an additional two high schools in anticipation of growth that never came. Many residents questioned the need to build both schools but the district plunged ahead anyway. The Plainfield Library District failed to convince its constituents to pass a referendum to build a new library in place of its current one. The JJC board built a new city Center Campus in downtown Joliet before they received the necessary funds to complete the project. It remains uncompleted with an uncertain tenant base when it is completed.
Why do so many of the taxing bodies forge ahead with capital projects without all the needed current and future information and required revenue sources? Maybe it's because they don't talk to each other. There is little cooperation and coordination of effort between the government units before the bricks and mortar are laid.
There is a notable exception to the examples given above. Will County and the City of Joliet have not only cooperated and coordinated efforts for a new courthouse complex in downtown City Center, the county actually got the city to kick in $10 million to build it. Could that work between other government units? For instance, could the a library district build kiosks in local schools or other government buildings? Could school districts share space with each other without compromising education?
Maybe Illinois is doomed to have more government units than any other state (by far) but maybe they can actually begin to share assets and facilities for the sake of spending fewer dollars. Just thinking out loud about how nice it was to get a smaller tax bill this year. Stay tuned.
Contact Wayne at wayneswords@thetimesweekly.com