Plainfield's Eikon 5K race set for May 21
5/13/2016, 10:24 a.m.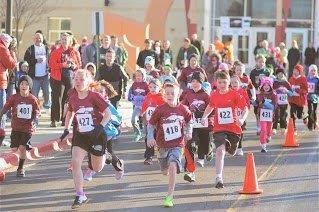 On Saturday, May 21st the Eikon 5K Run/Walk is scheduled to take place on the north side of Plainfield.

The run starts at 8:00 a.m. at Plainfield North High School.

Runners will proceed north on 248th Avenue to Commissioners Park in Naperville. Runners make a loop within the Park before returning to 248th Avenue and returning to Plainfield North High School.
The following roads will be closed beginning at 7:30 a.m. on May 21st:
248th Avenue between Winterberry Lane and 111th Street
119th Street between Millennium Drive and Van Dyke Road
All roads will remain closed until approximately 10:00 a.m.
Residents and motorists who use 119th Street or 248th Avenue should seek alternate routes on Saturday morning. Police and Volunteer workers will control traffic along the race route. Any traffic of a non-emergency nature will be turned away until the conclusion of the race.
If you would like to participate in the Eikon 5K, or need more information about their program, visit www.eikon5k.org.