Joliet man gets life sentence for Evergreen Terrace murder
5/17/2016, 6:39 p.m.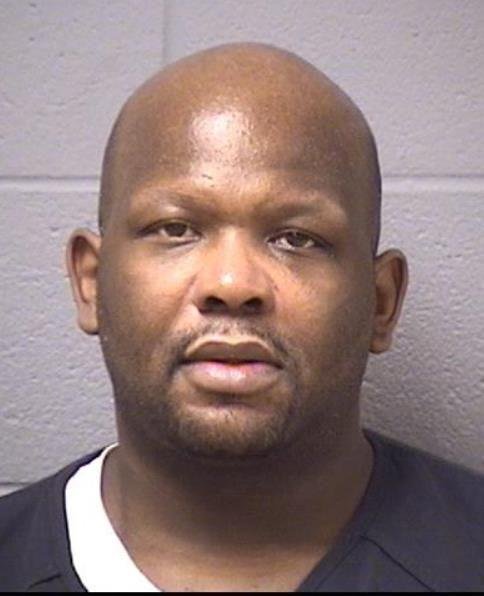 Will County State's Attorney James Glasgow announced that a Joliet man Tuesday was sentenced to life in prison for the brutal 2014 stabbing of a 20-year-old woman inside the Evergreen Terrace apartment complex in Joliet.
A jury in March found Drumaine McKinley, 37, guilty of stabbing to death Joslyn Woods on the morning of Sept. 3, 2014 in the laundry room of the troubled Joliet apartment building in the 300 block of Broadway. During the vicious attack, McKinley stabbed the young woman so many times that the pathologist who performed the autopsy could not accurately determine the number of wounds she suffered. The jury made an additional finding that the murder was brutal and heinous, making the defendant eligible for a life sentence.
After a night of heavy drinking, McKinley contacted the victim and arranged to meet her shortly after 6 a.m. at Evergreen Terrace, according to evidence and testimony presented at trial. Neither the victim nor McKinley resides at the apartment complex.
During the encounter, which began at 6:22 a.m., McKinley was captured on a security camera striking and slashing wildly at the frightened woman and then leaving her to die on the laundry room floor. The defendant exited the laundry room at one point, but he returned to stab her more times before his final departure at 6:32 a.m.
The defendant fled on foot to his mother's house on Joliet's East Side, discarding his bloody shirt and socks in trash cans along the way. A police dog tracked the defendant from Cass and Ottawa Street, where his shirt was discovered, to Union Station where his socks were located, and finally to his mother's house. When the canine unit arrived, other officers already had found McKinley hiding in a wooded area.
"Drumaine McKinley's act of horrific violence was both senseless and pitiless. There can be no explanation for the atrocity he committed against this young woman," said State's Attorney Glasgow. "This is a truly evil man who will spend the rest of his life rotting in misery inside a dank prison cell where he cannot harm anyone else on our streets."
The State's Attorney acknowledged his prosecutors, Mark Fleszewski, Sondra Denmark and Kathryn Tinich for their skillful trial work that resulted in McKinley's conviction and sentence. He also praised Joliet Police for a speedy response and investigation that immediately took McKinley off the streets.