Shorewood holding River Road, Rt. 52 intersection open house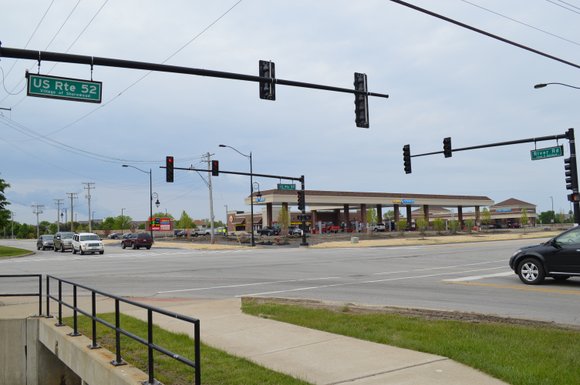 The Village of Shorewood will be holding an open house on May 24, from 4-6 p.m., to present plans for intersection improvements at U.S. Route 52 (Jefferson Street) and River Road.
The public will have a chance to see the phase 1 engineering and environmental work that's been done for the project so far which is expected to begin its construction phase in 2017.
The scope of the work proposed will include road widening with added through lanes on US 52 (Jefferson Street) and right turn lanes on River Road.
The public is being invited to comment on the plans and ask questions of village staff and engineers for the project.
Exhibits will be on display for the public during the two-hour open house when questions and comments can be also be submitted.
In recent years the village has worked to kick start development west of River Road with plans for a shopping center near the village hall on Route 52. Plans for Kohl's department store to anchor the town center's retail component stalled with the economy in 2008.
The village did however recently see the opening of a gas station/car wash at the south west corner of the intersection of Route 52 and River Road. The development includes room for further retail out lots and the potential to attract more retail shopping traffic to the area.