Which Car Models Are Most Expensive to Fix?
5/17/2016, 7:50 p.m.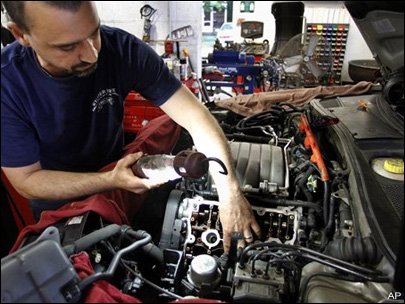 The research and data science division of the nation's most popular auto repair website -- conducted original research on the average cost of common auto repairs for 40 of the most popular car models, across a representative sample of U.S. zip codes.
Drawing upon RepairPal's proprietary database of auto repair pricing across the
U.S., the 'RepairPal Institute Auto Service Cost Index' measures the average cost of
four common auto repairs (water pump, alternator, brake pad replacement, and oil
change service) on 40 popular 2010 car models (categorized as Compact, Mid-Size,
Luxury, or SUV) within a representative sample of zip codes across the U.S.:
Top 20 Most Expensive Car Models to Repair
(car model category in brackets, average repair cost in parentheses)
Top 20 Most Affordable Car Models to Repair
Interesting findings include:
Surprisingly Costly Compacts: Volkswagen Jetta & Mitsubishi Lancer
Among many Luxury models, 2 Compacts also topped the list for Most Expensive ---the Volkswagen Jetta and the Mitsubishi Lancer were more expensive to repair than most of the Luxury models and all of the SUVs.
Spacious and Affordable SUVs: Mazda CX-7 & Ford Explorer
SUVs were surprisingly among the most affordable models for repair costs, coming in at #3 and #5 most affordable, with repair costs roughly 30% below average.
The Price of Patriotism: American-Made Lincoln MKZ is Most Expensive Model to Repair. The top 3 most expensive models to repair were American, German and Japanese manufactured, respectively. Despite having the lowest sticker price (and least amount of fanfare) of the 3, the American-made Lincoln MKZ was the most expensive model of all to repair.