Lockport Aurelio's Pizza gets new owner
thetimesweekly.com | 5/19/2016, 2:27 p.m.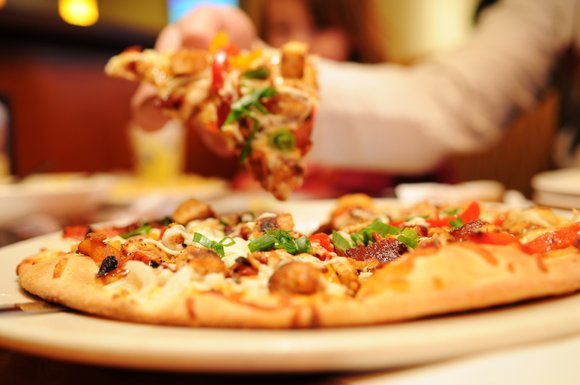 thetimesweekly.com
Aurelio's Pizza, the family pizza chain located
primarily in the Midwest with franchises all over the country, welcomes new owner
James Brookman to the Lockport location. The location has been open since 2006,
seats 150 guests.
For Aurelio's Lockport franchisee, James Brookman owning this store is a realization of a lifelong dream, "I have been a huge pizza fan since I was a kid and always wanted to own a pizza restaurant. I met Joe Aurelio, Aurelio's President, and other corporate team members right out of the gate. At some of my past positions I never even knew the owner of the store."
Brookman has twenty years of management experience working for other pizzerias
including Domino's and Papa John's as a General Manager. He has big plans for the store that includes re-engaging the Lockport community, he says. In Bookman's first week he sponsored a local little league softball team. He said he looks forward to getting the restaurant back into community events that it used to be part of a couple years ago, like the Old Canal Days.
We are about honoring and celebrating families, and maintaining authenticity in
every city we serve," said Aurelio's President, Joe Aurelio. "It's the guest
experience, not just the quality of the food, that makes the difference. " Aurelio's Pizza of Lockport is a sit down family pizzeria open Sunday through Thursday.