Decoration Day
Wayne Horne | 5/25/2016, 2:37 p.m.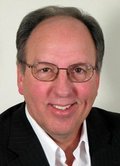 Memorial Day this year coincides with the traditional date of May 30. Originally called Decoration Day, it was first officially observed three years after the Civil War ended in May of 1868 according to the Department of Veterans Affairs website. The date of May 30 was designated because most flowers would be in bloom at that time and could be used to decorate the graves of the war dead. That first Memorial Day observance was at Arlington National Cemetery in Virginia. Arlington was the former residence of the Confederate General Robert E. Lee.
Several cities around the country, both in the north and the south, have claimed to be the birthplace of the observance two years before the one at Arlington, Virginia. In 1966 Congress and President Lyndon Johnson declared Waterloo, NY to be the official birthplace of the Memorial Day observance on May 5, 1866. In 1968 the last Monday in May was mandated by Congress as the official Memorial Day. It was declared a national holiday in 1971. This year is being recognized as the 150th Anniversary of Memorial Day.
The purpose of the day is to honor America's war dead from all military actions dating back to the Revolutionary War that ended in 1783. That includes all hostile and non-hostile deaths that occurred during military service. Memorial Day is one of four days officially designated every year to fly the U.S. flag at half-staff. It is to be flown from dawn until noon at half-staff and then raised to full mast until dusk.
An article in this month's Veterans of Foreign Wars (VFW) magazine lists the number of America's war dead from 1775 to 2016. They count 83 wars and military actions over the last 241 years. The numbers of hostile and non-hostile deaths total more than 1.3 million. More than 95 percent of those deaths occurred in five major conflicts: the Civil War, World War I, World War II, the Korean War and the Vietnam War.
The numbers do not include those wounded in military conflicts. Many of those individuals often died from wounds, both physical and mental, years later. The human cost of war is immeasurable. Recognition of all military service deaths is what Memorial Day is all about.
Memorial Day is different from Veterans Day which is observed every November 11. Thanking a veteran for their service, while appreciated, is not what Memorial Day is for. Veterans Day is the best venue for showing appreciation for a living veteran's service. There are many observances on this upcoming holiday. Probably the most appropriate one will be at the Abraham Lincoln National Cemetery in Elwood.
The official ceremony at ALNC will begin at 11:30 AM on May 30. The observance attracts hundreds of people and planning on an early arrival is suggested. Chairs are available on a first come basis. There is plenty of standing room so bringing your own seating is a suggested option. The observance is a solemn occasion not to be confused with a sad one.
Once the ceremony is over, enjoy the time with family and friends and be thankful for the sacrifices that were commemorated on this day.
Stay tuned.
Contact Wayne at wayneswords@thetimesweekly.com