Celebrate Memorial Day around Will County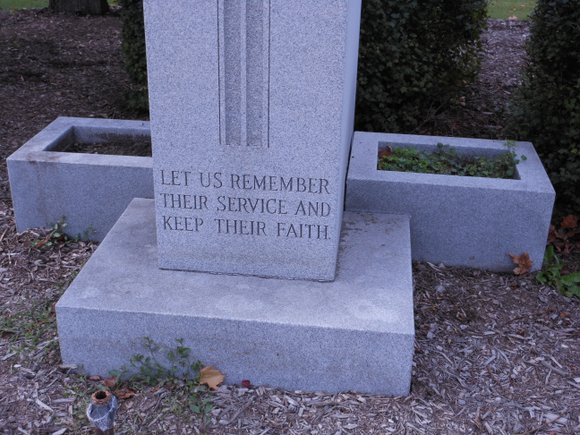 While many residents may use it as an excuse to take a three day trip out of town, Decoration Day, the holiday that today is known as Memorial Day, is meant to serve as a somber reminder of those who died in the service of their country.
The holiday got its start after the Civil War when it was officially proclaimed in 1868 as a day to decorate "the graves of comrades who died in defense of their country," according to usmemorialday.org .
The holiday was officially declared a national holiday in 1971.
Around Will County, residents will have several opportunities to honor those who served with memorials being held, parades, and even a bike decorating contest. Where ever you live, be sure to take a moment to remember those who made the ultimate sacrifice and be sure to thank a veteran on Monday for the freedoms you enjoy today.
Romeoville
The village will hold a remembrance starting at 10 a.m. at the Edward "Doc" McCartan Memorial, 11 Montrose. The memorial park is named for a long-serving trustee of the village.
The day's program includes music by the Firefighters Highland Guard of Naperville, Pipes and Drums Band and the presentation of wreaths by American Legion Post 52, American Legion Women's Auxiliary Unit 52, CPAAR, Grand Haven Veteran's Club, Hampton Park Social Club, Romeoville Area Chamber of Commerce, Romeoville Area Historical Society, Romeoville Lions Club, Romeoville Veteran's Commission and the Village of Romeoville.
Plainfield
The village will commemorate Memorial Day with a parade on Monday, May 30th, 2016 starting at 10:30 a.m.
The parade will begin at Ira Jones Middle School, 15320 S. Wallin Drive and head east on Ottawa Street and will continue to Settler's Park where it will end at the park's Memorial with a flag raising ceremony.
St. Mary Immaculate Church in Plainfeld will host a mass on Memorial Day starting at 9:00 a.m. at St. Mary Immaculate Cemetery 14313 S. Naperville Road. In the event of rain, the mass will be moved to the Church. Attendees are invited to bring a lawn chair for the outdoor memorial.
Elwood
A memorial service will be held at the Abraham Lincoln National Cemetery, 20953 West Hoff Road in Elwood, starting at 11:30 a.m.
Shorewood
The village will kick off its Memorial Day celebration at 6:30 p.m. at Towne Center Park with a patriotic parade. Children are invited to decorate their bikes in red, white and blue and join the half-mile parade. The first 100 participants will receive a patriotic decoration. Call 815-741-7710 or E-mail parks@vil.shorewood.il.us to be added to the parade list.
Joliet
The Joliet Area Community Hospice Volunteer Veterans Committee will host a Memorial Day Ceremony on Tuesday, May 31st from 9-11 a.m. to honor the veterans from their program who passed away over the last year. Families and friends of JACH are invited to attend. Weather permitting, the event will be held outdoors in the JACH Flag Galleria, 250 Water Stone Circle, Joliet.
Bolingbrook
The village will hold Memorial Day services starting at 9:30 a.m. at Boardman Cemetery followed by a service at Hillcrest Cemetery, 384 Boughton Road at 10 a.m.
Services will conclude at 11 a.m. with an event at the village veterans memorial in front of Village Hall, 375 W. Briarcliff Road. In the event of rain, the service will take place on the Performing Art Center stage.