Letter to the editor: Will County Board inaction threatens mental health services for residents
5/27/2016, 11:01 a.m.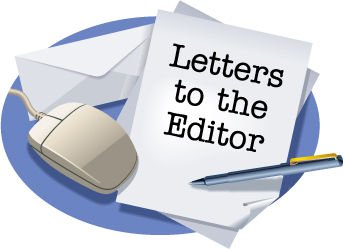 Ironically, May 2016 is Mental Health Month.
The goal of Mental Health Month is to raise awareness about the challenge of mental illness and although we have accomplished the goal it certainly has not been in the manner intended.
As a result of the recent proposal by the Will County Health Department to eliminate services and medication management to adults diagnosed with a mental illness calls to the information line at NAMI (National Alliance for Mental Illness), the Will Grundy affiliate have quadrupled.
The U.S. Department and Health and Human Services statistics indicate that 1 in 5 adults, 20% of the population experiences a behavioral health disorder in a given year, yet 60% go untreated.
One in five of us, 20% of the population
You, your friends, family, coworkers, parents, children, siblings and peers could struggle in any given year with the challenge of a mental illness.
In Will County 20% of the population translates into roughly 137,083 individuals or perhaps a more important number is 34,812 families.
Believe me when I say that families who are impacted by the diagnosis of mental illness are intimately aware of pervasive lack of services available in Will County.

8% of the population struggles with the challenge of asthma. It's hard to imagine that upon entering the Will County Medical Center a sign on the wall would say, "The mission of the Will County Community Health Center is to improve the health of the residents of Will County by providing access to quality medical and dental care through community collaboration, service and education; unless of course you have asthma. If you have asthma YOU DON'T MATTER."

It is not an exaggeration that the message that the Will County Health Department is sending to 20% of the population and their families is "YOU DON'T MATTER!"

Will County Board members were recently quoted as stating something to the effect of why should we pay for a State of Illinois program?
Clearly the Will County Board has determined that distributing your hard earned tax dollars to assist and support 20% percent of the persons who are diagnosed with a mental illness—137,083 residents—34,812 families—isn't just a low priority, YOU DON'T MATTER!
Why is that? Why would a Board who claims to care about it residents and who clearly does care about its residents in the preponderance of their efforts is so clearly willing to completely ignore the needs of a significant population of its residents and their families.
In fact a recent press conference County Executive Larry Walsh made clear that, "if we ran out of salt and depleted the available salt in the county and it was still snowing we wouldn't just stop plowing the roads in the county. We would solve the problem." Clearly, the County wants to react to the needs of the residents and solve problems.
BUT, the stigma of mental illness persists.
Stigma is a mark of disgrace that sets a person apart. When a person is labeled by their illness they are seen as part of a stereotyped group.
Individuals diagnosed with a mental illness are not lazy, are not violent and unpredictable, do not have a personality flaw, are not "psycho" and certainly are not beyond help. Individuals diagnosed with a mental illness do not reflect a particular segment of the population. Understand that the following statement reflects my own personal opinion; never have I witnessed the effect of the stigma related to mental illness as the events of the last couple of weeks and the often uneducated input related to the decision to eliminate crucial services to individuals diagnosed with a mental illness in Will County and their families. Additionally, the saddest and more frustrating issue related to the Will County Health Department controversy of the last few weeks is that we are fighting to preserve services that are woefully inadequate to begin with.
So, what do we do about it? Without mental health there is no health. Please, if you do nothing else get educated. Understanding that the diagnosis of a mental illness relates to a brain disease will help you to understand the challenges faced by individuals and their families each and every day and for a lifetime. Take a Mental Health First Aid class, promote acceptance, resist stereotyping. Visit the NAMI National website for information relating to Mental Health and take the pledge to be stigma free.

In a message from the Speaker of the Board on the Will County website he writes, "I invite you to participate in building a great future for our county. This website is provided by your county board as a way to help citizens stay informed about decisions we are making. Please use this information and the communication tools you find here to participate in the work of the county board. Let us know what you think and how you think we should vote."

Do it... tell your County representatives that you desire an improved quality of life for all residents of Will County. We care about people with asthma and snow removal AND 20% of the population and their families who struggle with the disease of mental illness.
Teena Mackey, President
NAMI Will Grundy
417 Taylor Street
Joliet, Illinois 60435