William B. Orenic School students receive Chromebooks
5/27/2016, 12:03 p.m.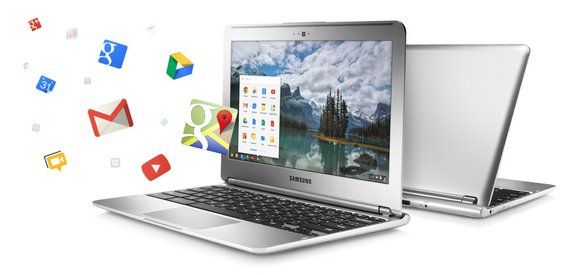 William B. Orenic Intermediate School students had more and better technology at their fingertips during their core classes this year, with 15 Chromebooks per classroom in math, science, social studies, English language arts and such exploratory classes as enhanced technology and digital arts.
Troy Community School District 30-C Educational Technology Coordinator Jenna Woodland explained that increasing the number of devices per classroom is part of a new district initiative that will continue next year at Troy Middle School and in the kindergarten and first-grade classrooms.
"It comes down to students having access to technology in a variety of contexts," Woodland said. "We're exposing our students to more technical skills, which will support them in their future careers and provide them with the technology that will enhance learning."
The computers also allow students to give feedback and answer questions during teacher presentations, Woodland added.
"Teachers use them for formative assessment in the moment," she said, "to make sure students understand the concepts."
Chromebooks were chosen because of their connection with Google Apps for Education, which is the learning management system used by teachers in the district. The computers are also used to assist teachers in creating digital assignments and incorporating media into lessons.
"The Troy district differentiates instruction to meet the needs of our students," said Superintendent Dr. Todd Koehl. "As such, we set a clear goal of deepening our integration of technology into daily instructional practices. Fifteen Chromebooks provide each teacher with enough devices to encourage a differentiated approach for students to access our curriculum. Troy is fortunate to have teachers who embrace these diverse strategies to meet the needs of students as they learn."