Wayne's Words: Veterans Day next week: Where are the Lights?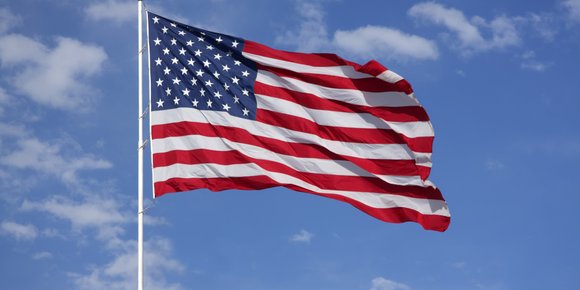 Mayor O'Dekirk agreed to proceed with the project. I was advised by the mayor last April that City Manager Jim Hock had the discretion to spend up to $10,000 for such projects without a formal Council vote. The project was announced at a City Council Meeting held on June 21. All Council members were present along with the City Manager. There were no objections voiced at that time. The projected target date for completion was Veterans Day this year.
The committee coordinator from ExxonMobil provided a proposal for commercial grade solar lights for the city's eight flag pavilions. The info was passed on to Hock to work out the logistics. After several months, no progress was made. I contacted the mayor to ask why. He later advised me that Hock had not done anything to date and was told by Hock the solar lighting was not adequate. According to Mayor O'Dekirk, he requested the flags at all pavilions be removed until the proper illumination was provided. That was eight weeks ago. They are all still displayed with no lights and, in some cases worn, faded and tattered.
Someone's not getting the message. There are three possible solutions to the lack of flag pavilion illumination: install lighting, raise and lower flags from sunrise to sunset, remove all flags from the pavilions. The first two solutions will also require the flags to be replaced because they are all worn, frayed, or faded.
Improperly flying the U.S. Flag shows a lack of respect and responsibility. Unless these flags are being used for some protest issue they should be illuminated or removed. It's embarrassing that the fourth largest city in Illinois lacks proper respect for displaying the United States Flag! Stay tuned…