Northern Will County's 23rd Annual Harvest Saturday Food Drive
11/7/2016, 9:53 a.m.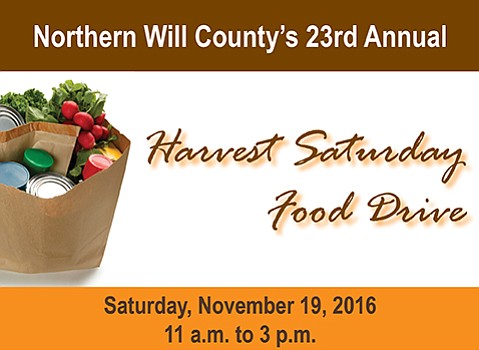 Sponsored by St. Andrew the Apostle Catholic Church, Community Christian Church, United Presbyterian Church and The Rock Church. Please place your food donation in plastic bags outside your front door by 11:00 a.m. on Saturday, November 19, 2016. Pick-up is from 11:00 a.m. to 3:00 p.m. If you have questions or would like to come and help at St. Andrew the Apostle Church, 500 Kingston Dr., call Bernadette Sedlacek, Mon-Fri at 815-886-4145, ext. 303.
For more information, click here.