Joliet budget cites downtown parking a priority
Wayne Horne | 11/10/2016, 5 a.m. | Updated on 11/10/2016, 3:59 p.m.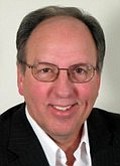 Budgets, particularly government ones, tend to be cumbersome and overly detailed. The newly proposed Joliet 2017 Budget offers several fresh approaches in transparency. When City Council members meet for a workshop session on the 2017 proposed budget they will see a several items not contained in previous budgets.
Joliet budgets have changed over the last several years in order present a more accurate picture of the coming year. One bit of information that is no longer in the city budget, though, is a four-year projection of revenues and expenses. The financial statement stopped projecting the future with the 2012 budget. The City Council and the City Manager have discussed putting the projections back in but have not done so yet.
New this year is a narrative about each city department's accomplishments and performance objectives for the coming year. For instance, the City Manager touts an economic development survey comparing development in Joliet with similar surrounding communities. One of his objectives for 2017 is to develop an economic incentive for future developments.
Another performance objective mentioned in the budget is to develop a Public-Private Partnership that will manage downtown parking. It can't come to soon. The Parking Fund is an Enterprise Fund. That means it has to generate enough revenue to pay the expenses the Fund incurs.
The parking operation is hemorrhaging badly. Revenues have not kept pace with expenses in more than 10 years. Its projected to lose more than $325,000 this year and the 2017 budget predicts a loss in excess of $785,000. The outdated parking meters and the lack of automated systems in the parking decks and lots almost guarantee a loss. Automated systems on the streets and the city's other parking facilities are required if the city is to ever get ahead in the parking game.
Another new feature to this year's budget document is the listing and descriptive function of various City Boards, Commissions, Committees, and Liaisons. There are 18 such entities outlined in the document including the Library Board. Four of the groups have no members at all and most of the rest have vacancies or members with expired terms. For instance, the Joliet -Area Sports Hall of Fame board members all have expired terms. The unit currently has 14 members that only meet as needed, according to the committee's description. It also has no set number of members. According to the criteria for membership almost anyone is qualified to be a member. One must have a Joliet area experience in sports as a player, manager, coach, or a fan.
Two Commissions that would seem to be essential to the fourth largest community in Illinois are the Economic Development Commission and the Environmental and Refuse Commission. Both were created in the 1970's but neither has any members. Perhaps some of those sports commission people that don't ever meet would be interested in one of the board spots.
In all, there are 36 vacancies available to residents who might be interested in helping make our city a better place to live and work. Call City Hall and apply.
One last thing… Joliet Junior College is raising property taxes to help pay for the new downtown Joliet Campus building. The money was supposed to come from the State of Illinois and some possible public-private partnerships. Student costs to attend JJC have also been raised over the last two years. A recent community college ranking from WalletHub listed Joliet Junior College overall at 771 out of 821 community colleges across the country. The list ranked JJC as 624 for education outcome and 430 for career outcome. The cost and financing rank was 793. But the downtown Campus building looks good.
Stay tuned…