UPDATED: Owners of empty Dominick's stores agree to meet with suburban mayors
Alex Ortiz | 11/20/2016, 8:39 p.m.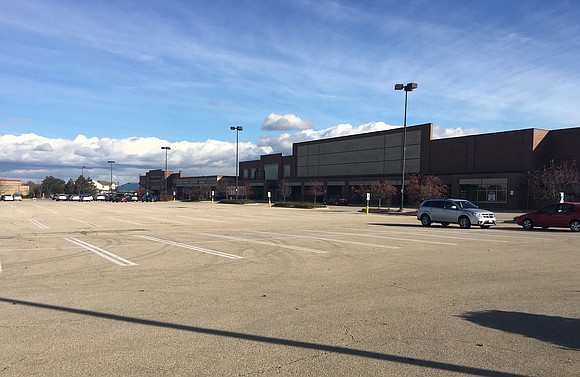 For nearly a year, a coalition of mayors from Chicago-area communities have been trying to fill vacant properties once occupied by the Dominick's grocery chain which closed its doors two years ago.
While many of the 72 store locations were quickly converted to new uses, including several to the Mariano's Grocery store chain, some, like the former Dominick's store in Romeoville at the intersection of Weber Road and 135th St. have continued to sit empty.
Romeoville Mayor John Noak, along with mayors from about a dozen other suburban communities met last week in Naperville in order to find a solution to filling those vacant properties. According to Albertsons, they last met with Romeoville on Jan. 6, 2016.
They invited representatives from Albertsons, the parent company of the former Dominick's chain as well as Jewel-Osco to attend, but the company declined the invitation.
Albertsons now owns the leases on the remaining 19 sites after they merged with Safeway, Dominick's parent company. They are still paying the leases and while they've been entertaining potential new occupants they want to restrict another grocery store from buying the leases and moving in.
"We want to be partners with them and the landlords to market the property," said Noak of the Romeoville store location.
On Tuesday, officials with Albertsons informed the mayors that they were willing to meet with the mayors to come up with a plan. There has not been a timetable set for when those meetings will take place.
Noak expressed gratitude toward Albertsons for coming to the table after the press conference last week which was meant to put pressure on the company to become a more active participant in finding tenants for the empty stores.
Noak said that it is possible that they could incentivize Albertsons with measures to prevent a new grocery store from adversely affecting the profits of the Romeoville Jewel store, which is just down Weber road from the former Dominick's property.
Noak says his main concern is to provide Romeoville residents with access to quality grocery stores especially for the senior citizens in the area and he wants healthy competition among businesses in the village to benefit all parties.
Albertsons says that 80 percent of the locations have been re-tenanted or returned to the landlord and more than half of those occupied are operating as grocery stores today.
"Each area where we have closed properties has unique circumstances with regard to active retailers and the potential for community incentives that are best addressed in specific discussions," said Albertsons spokesperson Christine Wilcox. "We decided that we would continue our practice of requesting meetings with them on a periodic basis to update them on the progress."