Controversy follows Plainfield North's semifinal win against Fenwick
Alex Ortiz | 11/22/2016, 2:38 p.m.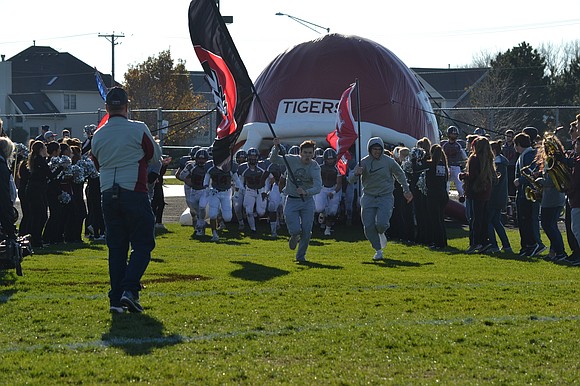 After Saturday's Class 7A semifinal matchup against Fenwick, Plainfield North pulled off the miraculous 18-17 victory in overtime. That miracle came about due to an error by the officials and the IHSA Executive Director Craig Anderson quickly released a statement admitting the error:
"On the final play of the fourth quarter in today's IHSA Class 7A Semifinal Football game between Fenwick High School and Plainfield North High School, an error was made by the officiating crew, which resulted in an untimed down being awarded to Plainfield North.
On the untimed down, Plainfield North tied the contest with a field goal and then went on to win the game in overtime. Per Rule 3-3-4 in the 2016 NFHS Football Rules Book, the game should have concluded on the final play of regulation and the untimed down should not have been awarded.
IHSA by-law 6.033 clearly states that "the decisions of game officials shall be final; protests against the decision of a game official shall not be reviewed by the Board of Directors.'"
The statement went on to say that under the rule, the result of the game should remain final. He apologized to Fenwick and said that the crew "should have known this rule and they were forthcoming about he error in conversations after the game."
But Fenwick wasn't having it.
According to several media reports, Fenwick High School is taking legal action in order to overturn the results in Cook County Chancery Court. There is a hearing scheduled for today, Wednesday, Nov. 22.
The Class 7A championship game is set for Saturday Nov. 26 at 4 p.m. at Memorial Stadium in Champaign on the campus of the University of Illinois at Urbana-Champaign between Plainfield North (11-2) and East St. Louis (13-0).