County introducing courthouse K-9s this week
11/30/2016, midnight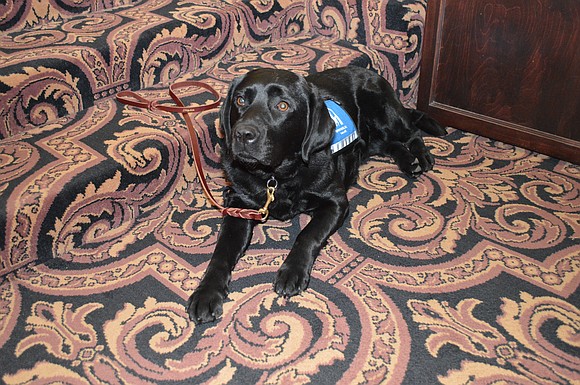 Will County State's Attorney James Glasgow and Chief Judge Richard Schoenstedt will formally introduce Will County's team of special K-9s that will provide assistance and comfort in the courtroom to children who have been sexually abused.
The K-9s in the Courthouse event is scheduled to 2 p.m., Thursday, December 1 at the Will County Courthouse, 14 W. Jefferson Street, on the fourth floor in Courtroom 405. The press and public are invited to attend.
During a brief court hearing, Judge Schoenstedt will formally enter an administrative order establishing the protocols for using therapy dogs in Will County courtrooms.
State's Attorney Glasgow also will formally introduce the office's newest K-9, Cache, who will demonstrate how he helps investigators build cases against predators who trade or produce child pornography on the Internet.
Cache (pronounced cash) serves in the High Technology Crimes Unit that State's Attorney Glasgow created to track and prosecute those who produce, distribute and/or download child pornography. A Black Labrador Retriever, Cache is trained to detect a proprietary chemical used in SD cards, thumb drives or other electronic devices that can store digital content including child pornography.
The other dogs in the program that will be at Thursday's event include two English Labrador Retrievers, named Kiwi and Angus, and two Yellow Labrador Retrievers, named Jackson and Malley. These dogs provide comfort to abused children who visit the Will County Children's Advocacy Center and they work with participants in Drug Court, Veterans Court, Mental Health Court and Adult Redeploy Illinois Court who attend group counseling sessions.