New Lenox Police make arrests in suspected fire arms theft
10/3/2016, 11:27 a.m.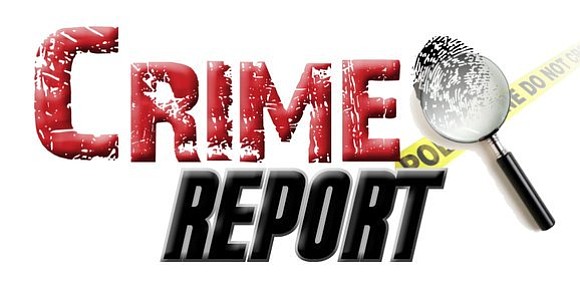 After an investigation into the report of theft of firearms from a residence in the 2400 block of Jackson Branch on September 24, 2016, the New Lenox Police have arrested Brian Rudnicki, Trenton Felkamp and Gianna Davenport.
Rudnicki was in the residence visiting with a friend who resided there when he took four guns out of a safe which include two semi-automatic handguns and two revolvers.

Initially Rudnicki denied any involvement in the theft of the firearms until detectives discovered evidence that revealed he had possession of the firearms at one time.

Rudnicki sold the guns to Trenton Felkamp with the assistance of Gianna Davenport.

Detectives found evidence that Felkamp had purchased the guns and Davenport drove Felkamp to make the purchase. Detectives were able to locate Felkamp and Davenport outside of their residence in Frankfort and take them into custody. When Felkamp was taken into custody detectives recovered one of the stolen firearms and discovered Felkamp was in possession of a controlled substance suspected to be ecstasy.
Contact Deputy Chief Robert Pawlisz at 815-462-6130 for additional information regarding this Press Bulletin. All persons are innocent until proven guilty in a court of law.
Bolingbrook Police Department incident report
Sept 22-28, 2016
All persons listed are presumed innocent until proven guilty in a court of law.
22nd Officers were called to a business on the 200 block of S. Bolingbrook Dr. for the report of a theft. Unknown subject took US currency from office cash register and money counting machine at 1:35 pm. Loss valued at $1200. (16-5508)
23rd Darian Shumate, 18, 731 O'Conor Ave., Lasalle, and Ajay Tidwell, 18, 123 W. 66th St., Westmont were charged with three counts of disorderly conduct, following a call to the 200 block of Winston Dr. at 11:43 am. (16-5535)
23rd Gregory Valent, 56, 104 Garden Dr., was charged with moving violation and leaving the scene of an accident at 1:24 am. (16-5521)
23rd A brick was used to break a vehicle side window parked on the 400 block of Callery Dr. at 10:33 am. (16-5533)
23rd A cell phone was taken from a business counter on the 700 block of E. Boughton Rd. at 1:43 pm. Loss valued at $650. (16-5539)
23rd Officers were called to the 100 block of Fairwood Dr. for the report of criminal trespass to vehicles. Several vehicles were rummaged through between 09/22-09/23. A wallet, ID, US currency, laptop and a cell phone were taken. (16-5522/5523/5524)
23rd Officers were called to the 600 block of Cambridge Way, for the report of domestic battery and damage to property. A sun visor was damaged during the argument at 10:16 am. (16-5532)
24th Graffiti was spray-painted on the side of a residence on the 100 block of S. Pinecrest Rd. sometime overnight. (16-5569)
24th An IPhone 6 was taken from a vehicle parked on the 700 block of Dalton Ln. at 11:00 pm. Loss valued at $700. (16-5573)
24th Muktar Gondal, 54, 117 N. Schmidt Rd., was charged with a DUI, following a traffic stop at Boughton Rd. & Brookwood Ln. at 12:44 am. (16-5546)